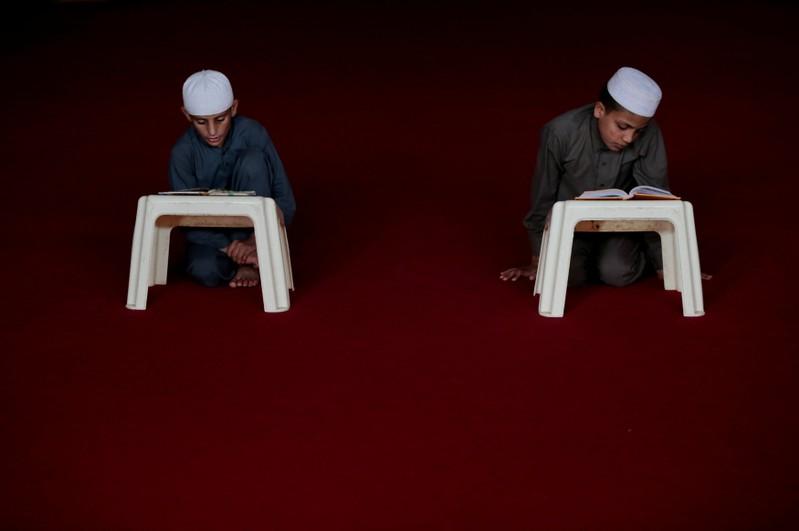 ---
The Punjab government has decided to screen all students enrolled across seminaries under the National Action Plan (NAP) against terrorism, Express News reported on Friday.

Students and their parents will be required to present an undertaking on not being affiliated with any proscribed organisation. Past records will also be perused.

PTI govt's days will be numbered if it confronts madrassas, warns Fazl

Those who fail to comply will be immediately expelled. The government has also decided to deport all foreign seminary students overstaying on visas.

According to an report, over 375 foreign seminary students are overstaying in Lahore. The corresponding figures for Rawalpindi, Gujrat, Sahiwal, Kasur, Gujranwala, Attock, Faisalabad, Bhakkar and Dera Ghazi Khan stand at 50, 47, 20, 33, 75, 67, 55, 39, 79 respectively.

Madrasa reforms being implemented at a snail's pace

Earlier this month, Jamiat Ulema-e-Islam chief Fazlur Rehman warned the Imran Khan led-government against  a 'confrontation' with seminaries. He said the days of the PTI-led government will be 'numbered' otherwise.

"Opposing religious seminaries is akin to opposing religion," Fazl told reporters in Islamabad. "There's still time for the government to reverse its decisions."

He warned that if the government chose to do otherwise, "we'll force it to". The JUI-F chief claimed the government was taking action against religious seminaries at the behest of western powers. This, he claimed, had impeded student registration across religious seminaries.
COMMENTS (2)
Comments are moderated and generally will be posted if they are on-topic and not abusive.
For more information, please see our Comments FAQ