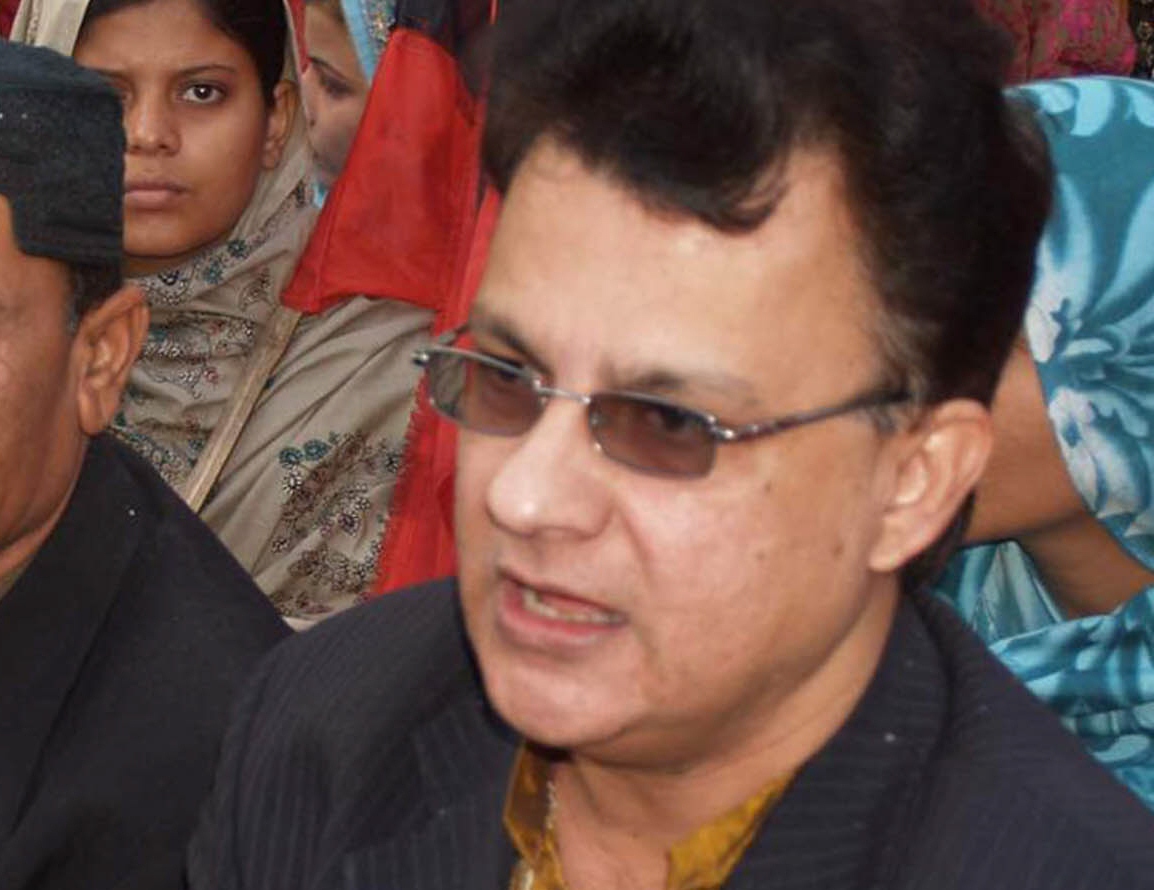 ---
HYDERABAD: Qaumi Awami Tehreek President Ayaz Latif Palijo said on Sunday that building the Kalabagh Dam is tantamount to a death warrant for Sindh which cannot be accepted under any compulsion.

"We won't let Pakistan's Parliament, court or any other authority destroy Sindh [by building the dam on Indus River]," vowed Palijo, who is also the general secretary of the Grand Democratic Alliance (GDA).

He recalled that the people of Sindh bravely confronted General Ayub Khan's One Unit system, General Ziaul Haq's martial law and subsequent attempts to construct Kalabagh and deny provincial autonomy. Palijo, who is also a constitutional lawyer, said the law gives freedom of expression to the citizens and they can express their opinion on issues concerning their lives.

Pakistan's survival is in building Kalabagh dam: CJP

"Sindhis, Balochis and Pashtuns will never accept Kalabagh," he reiterated, while giving references of the separate resolutions passed by Sindh, Balochistan and Khyber-Pakhtunkhwa assemblies against the dam.

He contended that only the politicians in the country should discuss political matters and public servants should desist from this practice. He said that after the talk on Diamer-Bhasha dam, the talk of building Kalabagh Dam has also started. "But we want justice for Sindh's share of water which has been stolen during the last 100 years."

Palijo said Sindh and its people were dealing with the miseries of drought because of water scarcity but the authorities wanted to construct dams to store more water from the Indus River.

The GDA leader demanded that Taunsa and Chashma-Jhelum canals should be immediately closed.

SC to take up contentious Kalabagh dam case on June 9

In a separate statement, Jeay Sindh Mahaz leader Abdul Khaliq Junejo said punitive measures cannot force the people of Sindh to allow the construction of the Kalabagh Dam. Awami Tehreek President Dr Rasool Bux Khaskheli said the three smaller provinces have unequivocally rejected the dam and any move to build it would jeopardise the country's stability.

Published in The Express Tribune, September 17th, 2018.
COMMENTS (1)
Comments are moderated and generally will be posted if they are on-topic and not abusive.
For more information, please see our Comments FAQ