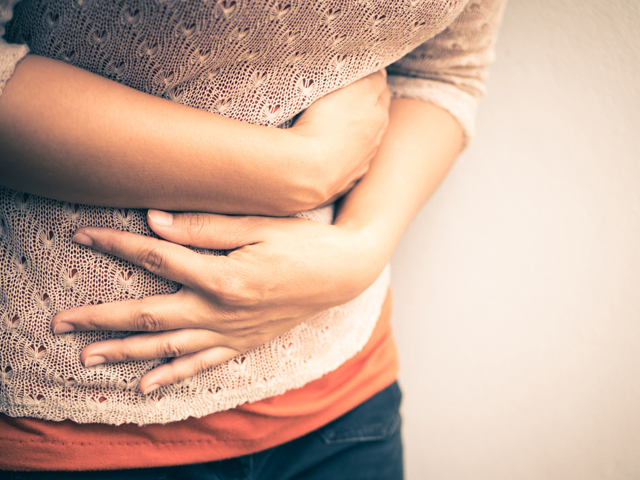 ---
There are many food and exercises that help you reducing bloating, however, many people are still unaware of reasons that cause the uncomfortable feeling. It might occur due to consumption of some types of food but that's not always the case. Compiled from Elle magazine, here are nine reasons that constantly make you feel bloated.

1. Alcohol




This shouldn't be a surprise. Beer is your bloat's best friend. Nutritional Medicine Practitioner Fiona Tuck says, "The liver has a tough time processing high sugar-laden alcohol. Limit your alcohol, especially beer, intake where you can." Keeping this into consideration and be moderate with your beer consumption. It might just help you beat the uncomfortable feeling.

2. Processed foods




Foods high in sugar and salts such as chips or instant noodles can ruin the fermentation processes in your body. Skip cupcakes and frozen dinner meals. Avoid snacking on processed meats as well.

3. Long flights




If your lifestyle involves a lot of travelling, especially long flights, be warned. The jet-setter life could tire your lymphatic system. "It becomes sluggish during long flights causing fluid retention and bloating," explains Tuck. She recommends walking the aisle as frequently as you can. Just make sure you're seated turning turbulence or you'll have more to worry about than just being bloated.

4. Gut health




A poor gut health is one of the main causes of bloating. "Too much or too little bacteria in your stomach can increase the uncomfortable feeling," shared Tuck. She advises adding probiotics to your diet and monitoring the changes.

5. Too much fruit




Natural fermentable fibres in fruits can also increase the chances of bloating. If you eat too many, you'll have a swollen stomach in no time. Limit your intake of pears, apples and dried fruits if you're feeling any discomfort in your tummy.

6. Gluten intolerance




Swelling of the gut is one of the symptoms of food sensitivity. Tuck says, "Notice how your body processes gluten and dairy." If your bloating reduces by not consuming things like cheese and bread, avoid diary and gluten in your diet. But make sure to replace them with alternatives to give your body the ample amount of nutrition needed to function.

7. Stress




Yes, you read that right! More often than not, stress can play a huge factor in giving you a bloated belly. And the best way to reduce it is by doing yoga. So rolls those mats on your office floor and get sweating.

8. Eating too fast or too slow




Distraction will eating can easily hinder your digestion process. Ditch the phone and try to eat mindfully. Chew properly and stop when you feel that you're full. Don't overindulge. This will give your body enough time to process your meal.

9. Large portion sizes




"Extra fatty red meats or creamy foods can still be digesting in your body the next day," explains Tuck. That's exactly when the dreadful bloating starts creeping up. Go for a high-fibre breakfast and consume water intake to speed up your metabolism.

Have something to add to the story? Share in the comments below.
COMMENTS
Comments are moderated and generally will be posted if they are on-topic and not abusive.
For more information, please see our Comments FAQ