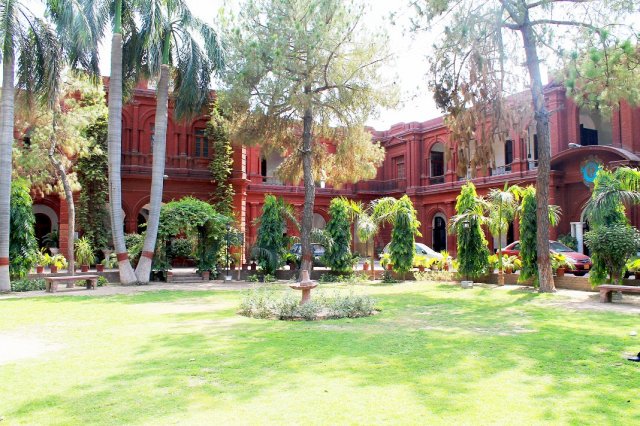 ---
LAHORE: The Punjab University College of Information Technology (PUCIT) will establish a technology park at New Campus at an estimated cost of Rs150 million.

PUCIT Principal Dr Syed Mansoor Sarwar submitted a proposal regarding the project to Punjab University (PU) Vice Chancellor Dr Niaz Ahmed Akhtar, who granted the administrative approval for the construction of the six-storey building. The VC will lay the foundation stone for the building next week.

The college had first proposed the project in 2008 and had submitted a PC-1 to the Punjab government in 2007. The previous vice chancellor Khalid Maqbool had granted the approval of Rs74.36 million for the project, revealed Sarwar.

Big bucks : PUCIT wins Rs97 million research grant

"A notification in this regard was issued by the Punjab government but the funds were never released.  We tried again in 2013 to use our own funds but the request never emerged from the administration's rigmarole," he said.

Sarwar said that the on-campus technology park will enhance PUCIT's liaison with the local tech-industry, will provide opportunities for joint research and development projects and will enhance employment opportunities.

Ousted Punjab University employees protest outside VC office

It will also help the college tailor its stream of elective courses based on the needs of the local industry. PUCIT will be the first computing department in the country to establish such a facility using its own funds, he concluded.

Published in The Express Tribune, September 16th, 2018.