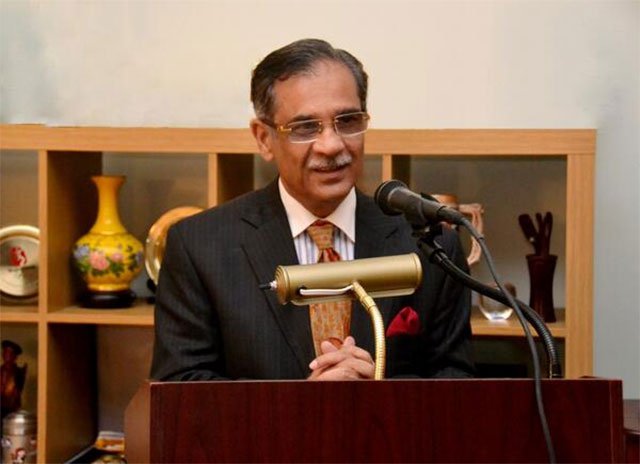 ---
Chief Justice of Pakistan Justice Saqib Nisar on Saturday doubled down on the importance of constructing the Kalabagh dam deeming it a "matter of survival for Pakistan", Express News reported.

The top judge made the comments while speaking at a ceremony in Lahore.

"I've taken notice of Quetta's water shortage and the issue could become dire over there,"Justice Nisar added.

Justice Nisar said that action must be taken at the earliest to avert an acute water crisis throughout the country.

SC to take up contentious Kalabagh dam case on June 9

The top judge said that after consulting with experts, he had found that the only way to avert the water crisis is through the construction of dams.

Justice Nisar termed the construction of the Kalabagh dam to be vital to the nation's survival and there is no way it can be backtracked on.

He also said that dam would be only be constructed after a public consensus is developed.

Construction of dams inevitable: CJP

The CJP warned that the drought in the coming years would be detrimental to the nation.

"I didn't know the dams' campaign would gain such traction with the entire nation coming together," the top judge said.