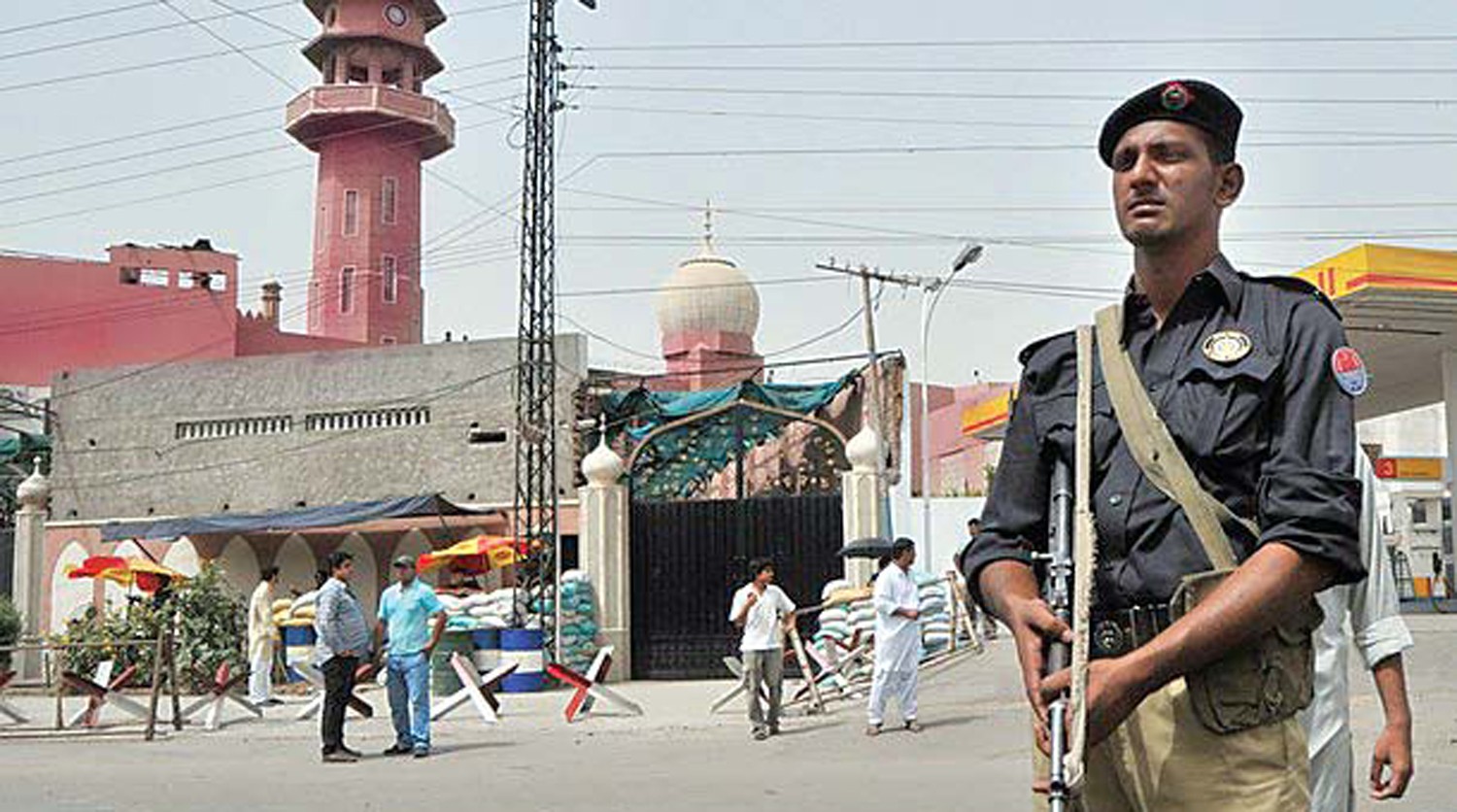 ---
LAHORE: The management of Jinnah Hospital, Lahore, where a terrorist attack on Monday night left five people dead and nine injured, sacrificed three black goats on Tuesday to ward off further attacks.

Despite the hospital management's requests and in spite of yesterday's attack, there is no additional security at the hospital yet.

The hospital's Chief Executive Dr Javed Akram sacrificed the goats in front of the Emergency Ward where the attack took place. Most of the hospital staff expressed concerns about the lack of security, especially given that six Ahmadis injured in the attacks on their places of worship on Friday are undergoing treatment there. One of the attackers is also being treated at the hospital.

Dr Akram told The Express Tribune that it was miracle all the staff remained safe. He added that he believes sadqa wards off every kind of danger which is why he planned the sacrifice.

Complaining about the lack of security, Dr Akram said that it was insufficient even before the attack. He had repeatedly asked the higher-ups for increased security but no one paid heed, he said. Even a request made on Tuesday received no response, he added.

The hospital's security personnel were providing security at the hospital, said Dr Akram, pointing out that no walkthrough security gates have been installed.

Dr Yadullah, spokesperson of the hospital, said that only two policemen were deployed a day after Muaz, one of the people who carried out the attacks on Ahmadis, was admitted at the hospital. It was only after repeated requests that six more policemen were deployed at the hospital. Now that he is no longer in the ICU, security around the ward has been beefed up with more than 10 policemen with G3 rifles.

The ward where the victims of Friday's attacks are undergoing treatment are still without security and their attendants fear another attack.

However, police officials on the condition of anonymity told The Express Tribune that security personnel do not have sophisticated weapons. They are armed with conventional semi automatic rifles, with a capacity of 10 bullets, they said. Officials added that one of the rifles belonging to security personnel did not work during the attack.

Meanwhile another policeman's rifle accidently went off on Tuesday when he was checking it, injuring a security guard and creating panic at the hospital.

Denying that security is lax, Superintendent of Police Rana Ayaz Saleem said that they have made a comprehensive plan for the hospital's security and 40 security officials would be deployed. He said that the deaths of security personnel during the attack have proved the presence of security officials. Saleem added that one of the attackers was also targeted by a policeman.

Published in the Express Tribune, June 2nd, 2010.
COMMENTS (1)
Comments are moderated and generally will be posted if they are on-topic and not abusive.
For more information, please see our Comments FAQ