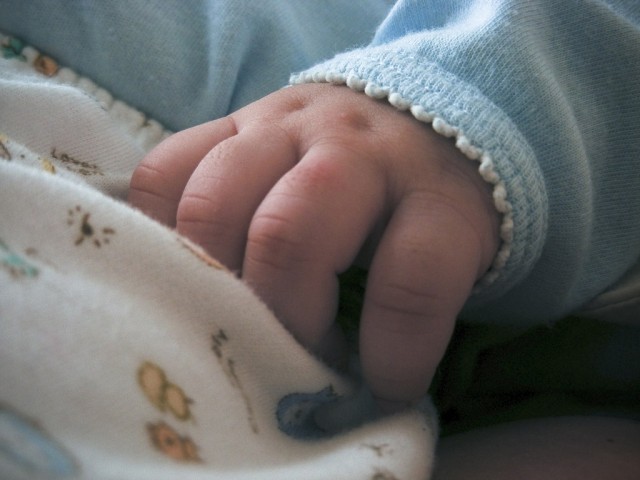 ---
KARACHI: An eight-month-old child was snatched from the mother's arms at a residential building across Napier police station. An FIR has been registered by the father against an unidentified veiled woman. As the police failed to make any headway even after the passage of several hours, the father of the child appealed to the prime minister and Chief Justice of Pakistan to provide justice.

An unknown veiled woman escaped on Wednesday after snatching eight-month-old Faiza from her mother. The incident occurred on the third floor of Hussain Poora residential building. Despite the mother's cries for help, no one came to her assistance. The unidentified woman escaped with the child leaving no clues behind.

The father registered an FIR against the unknown veiled woman in case 151/2018 under Section 363. However, after several hours, there was no clue about the child and woman.

12 recovered from kidnappers in DG Khan

Speaking to The Express Tribune, the father, Muhammad Ismail, said that he was a gold trader at the Sarafa Market and had four children, of whom Faiza was the youngest. He said that he wasn't home when the incident occurred. His wife and Faiza were the only ones at home, he said, and the other children were returning from school and climbing the stairs to their home when a veiled woman appeared, snatched the child and escaped.

He said that the time when his daughter was snatched, she had a fever and her mother was sitting outside their home with her in the lap. He added that they had no enmity with anyone. He further added that the building did not have a guard.

Faiza's elder sister, Iqra, said that she wants her sister back at any cost. She added that everybody loves Faiza. Iqra has requested higher authorities to help find her younger sister immediately.

On the other hand, police say that they are trying their best to trace the child. They added that police had spread its network in the whole area and locals were also being investigated. They expressed hope that some clue would be found soon.






COMMENTS
Comments are moderated and generally will be posted if they are on-topic and not abusive.
For more information, please see our Comments FAQ