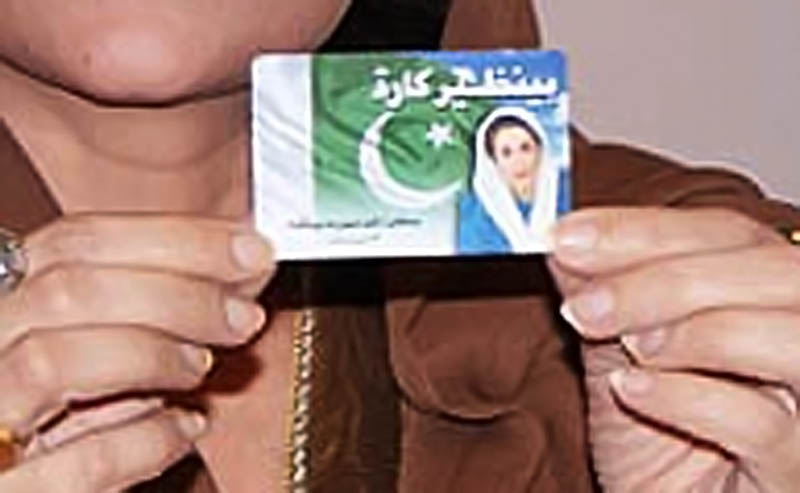 ---
ISLAMABAD: Benazir Income Support Programme (BISP) is all set to launch a pilot food programme in three districts of Gilgit-Baltistan (G-B) with technical assistance from World Food Programme (WFP).

The pilot food programme would address the crucial issue of stunted growth of children in the country as per the goal of the incumbent federal government and World Health Organisation.

BISP Additional Director General Conditional Cash Transfers Naveed Akbar told The Express Tribune that food programme with the technical assistance from WFP to address malnutrition is already going on in a few districts of Sindh for at least one year while results are awaited.

He said that a total of 12,000 pregnant/lactating mothers and 15,000 children between the age of six to 23 months would be targeted in the three districts of G-B.  He added that the targeted population will be given essential nutritional supplements to address malnutrition.

BISP, WFP join hands to fight malnutrition

"If the results of the pilot programme in GB will be as desired then the food programme will roll out across the country," he said adding that such programmes at present are need of the hour to address the issue of malnutrition in the country.

Pakistan had a stunted growth rate of 44 per cent in children while 9.6 million children experienced chronic nutrition deprivation in 2016. The new government had also taken notice of the urgency of the matter and committed to utilise all resources to reduce the rate of stunted growth in children.

Earlier, Secretary BISP Omer Hamid Khan was informed that 144,199 children have been enrolled under the Waseela-e-Taleem programme from January to September 2018 in Punjab region.

Food aid: WFP, BISP to conduct survey to help IDPs

Secretary BISP was on an official tour of regional office Punjab, where he reviewed the operational matters of the organisation and urged the officials to deal with the complaints of beneficiaries in a better manner.

He also met the women leaders of BISP's Waseela-e-Taleem programme and assured them of resolution of their issues. He also said that BISP would soon launch a support fund for disabled children and unmarried girls of BISP beneficiaries.

He added that BISP would also launch small loans and skill development initiatives for BISP beneficiaries, which will help the beneficiaries to come out of poverty towards economic empowerment.
COMMENTS (1)
Comments are moderated and generally will be posted if they are on-topic and not abusive.
For more information, please see our Comments FAQ