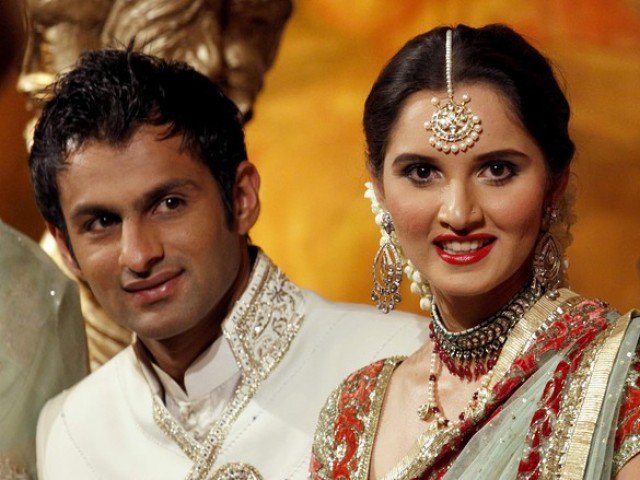 ---
LAHORE: Pakistan cricket star Shoaib Malik, who is married to Indian tennis player Sania Mirza, on Friday said his child will neither have Pakistani nor Indian nationality. The cricketer added that he would rather he/she have the nationality of some other country.

Malik further added he has taken permission from the team to be with his wife during the time of birth. "I have taken permission from the team management to remain with my wife at the time of birth," he told the media at the Gaddafi Stadium, Lahore.




The 36-year-old said he can't wait to become a father and asked his fans to pray for his wife and baby at this special time.

Earlier, in an interview, the Tennis star revealed that her baby will have Malik-Mirza as surname. "I will tell you a secret. My husband and I have spoken about it and we have decided that whenever we have a child, the child will have Mirza-Malik as a surname and not just Malik. So that's where we stand as a family. He actually wants a daughter," Sania had said.




"I have not changed my surname (post marriage). My name is still Sania Mirza and it will remain that way. The family name is going to go forward," she said.

In a press release, Shoaib said, "We are obviously very excited to enter this new phase of our lives. We have been thinking about it for a while and look forward to our journey as parents."

Sania added, "We are soon to become parents. Having thought about it for a while, we both felt right now is the correct time to start a family."

Have something to add to the story? Share it in the comments below.