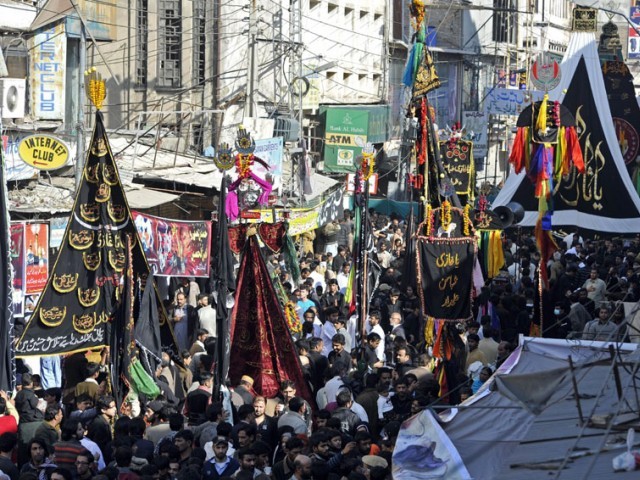 ---
ATTOCK: The district administration has imposed 90 days ban on 90 Ulema and Zakireen to enter the premises of District Attock in order to maintain the situation of law and order during the month of Muharram ul Harram.

A list issued by Deputy Commissioner Office includes 42 Deobandi Ulema, eight Barailvi Ulema and 40 Shia Zakireen. Prominent among Deobandi Ulema are Maulana Khizar Hayat of Bhakar, Toka Wali Sarkar Maulana Muhammad Yousaf Rizvi a resident of Lahore., Maulana Abdul Aziz of Lal Masjid Islamabad and Maulana Abdul Ghafoor Jhangvi of Jhang.

Among Barelvi Ulemas Maulana Abu Bakar Chishti, Maulana Muhammad Hanif Qureshi and Allama Azizuddin Kokab of Rawalpindi are barred from entering Attock besides other firebrand speakers.

Some of the Ulema and Zakireens belonging to Shia sect facing the ban are Syed Nasir Abbas of Islamabad, Zakir Ghulam Qamer of Talangang, Zakir Sajid Hussain Sajid from Chakwal, Zakir Muhammad Nawaz of Layyah, Shaukat Raza Shaukat from Multan.

Published in The Express Tribune, September 8th, 2018.