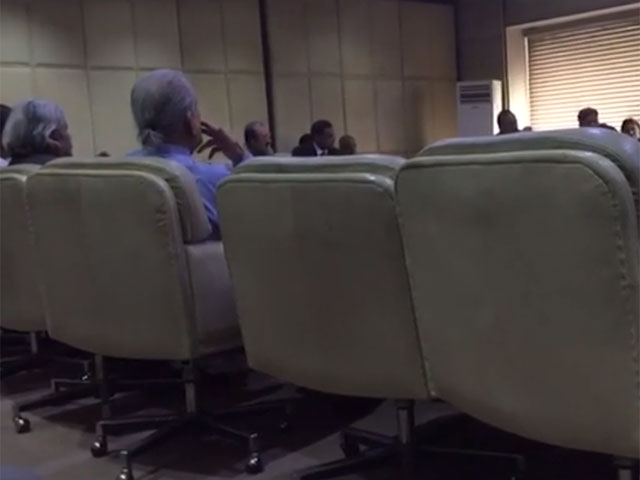 ---
ISLAMABAD: In yet another incident of flouting the law by influential and officials, senior PPP leader Raza Rabbani was recently seen smoking a cigar at a public space, during a meeting of the Senate's standing committee.

Thus, the former Senate chairman violated the law by smoking in public space, that too with high-level officials. The observation was made at the meeting of the Senate body on Rules, Procedures and Privileges.

Interestingly, Rabani, did so without realising that the Parliament, where he is a sitting Senator and had steered the Upper House in the capacity of Chairman, had chosen to enforce the law for protection of health of non-smokers.

Passive smoking causing thousands of stillbirths in Pakistan

What's more strange is this blatant violation of the law was defended by the chairman of the standing committee Senator Azam Khan Mishakhel, who said that the law is "always positive and permissive".

The Section 5 of the Prohibition of Smoking and Protection of Non-Smokers Ordinance 2002 specifically prohibits smoking and other tobacco use in public places.

The Section 11 of the Ordinance imposes a fine extending to Rs1,000 in the case of a first time offender.