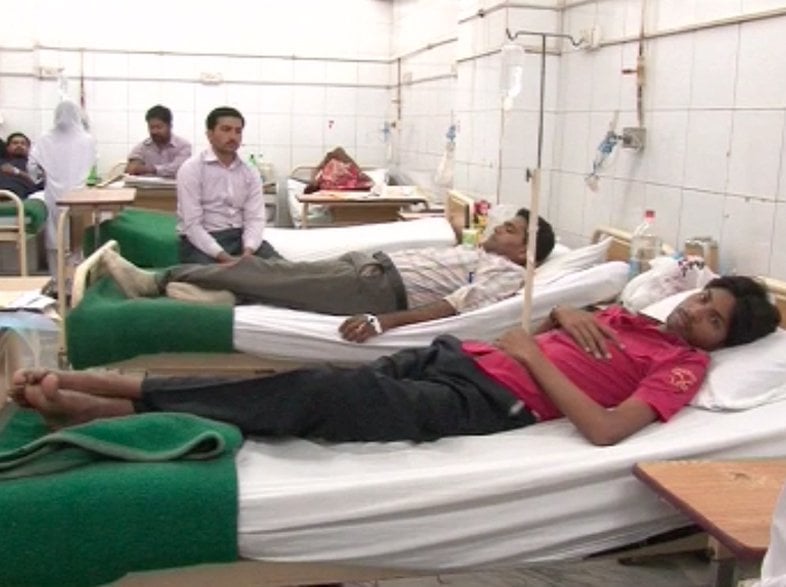 ---
RAWALPINDI: Over 400,000 labourers including those working in the private industrial units, factories and business centres have been given access to free treatment facilities at Rawalpindi Institute of Cardiology and Allied Hospitals through the Punjab Social Security Hospital coverage.

The additional coverage will allow patients to get free medical facilities which are missing in the Punjab Social Security Hospital.

The Punjab Social Security Hospital, located on IJP Road, is a 300-bed hospital with 80 doctors on staff. Although the hospital has most of the necessary medical facilities, it lacks facilities such as neurosurgery and cardiology.

The Rawalpindi division has a total of 28 dispensaries which examine ailing private sector workers or their family members before they are referred to Social Security Hospital.

The hospital's Out Patient Department (OPD) attends to about 500 patients a day. In order to avail free treatment facilities, private sector workers must pre-register with the Punjab Employees Social Security Institute. Once registered, a worker gets access to free medical facilities for himself and up to seven members of his family.

Social Security Hospital Medical Superintendent Dr Khalil Ahmed told Daily Express that the medical coverage of the hospital extends to Rawalpindi, Jhelum, Attock and Chakwal.

"The hospital has all medical facilities other than neurosurgery and cardiology," he said, "the institution runs completely on its own resources and the Punjab government does not provide any financial support. We have about 70,000- 80,000 registered members and each worker gets additional coverage for up to seven members of his family, including emergency, OPD and admission."

Moreover, the hospital has a 24-hour load shedding free system while the hospital waste is disposed of by being burned through an incinerator machine, after being temporarily dumped. In addition to free medical treatments, the registered patients admitted to the hospital also get Rs150 daily for food.

Furthermore, the Social Security Hospital also compensates the patients inflicted with tuberculosis and cancer with the payment of salaries of up to three to six months while educational funds for three of the registered members' children are also provided by the institution.



Published in The Express Tribune, September 3rd, 2018.
COMMENTS
Comments are moderated and generally will be posted if they are on-topic and not abusive.
For more information, please see our Comments FAQ