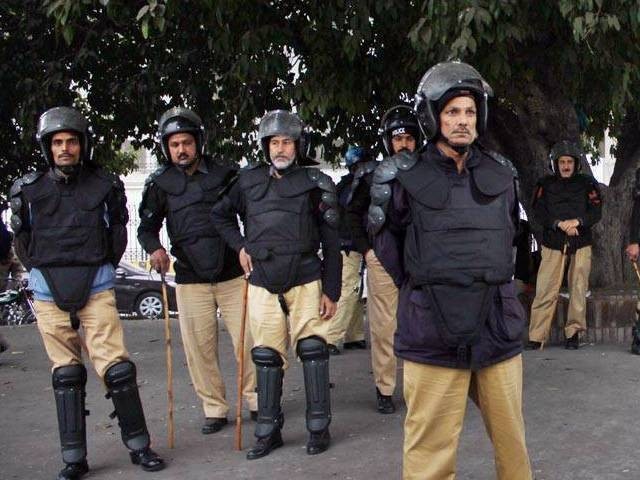 ---
ISLAMABAD: Islamabad Police have arrested eight suspects from various areas of the city and recovered three stolen bikes, snatched mobile phones, a laptop and hashish from their possession, a police spokesperson said.

Sub-Inspector Zahid Akhtar arrested Atif Qamer and recovered four wine bottles from him. Sub-Inspector Azhar Mehmood from Karachi company police arrested Umer Farooq and recovered a laptop and other stolen items from him. Sub-Inspectors Zafar Iqbal and Muhammad Hanif from Industrial- Area police arrested two accused Shahid and Anser Janved and recovered a total of 520 gram hashish from their possession.

ASI Azmat Hayat from Margalla police arrested a bike lifter Jehanzaib and recovered two stole bikes from him. ASI Zafar Iqbal from Koral police arrested two bike lifters namely Baqar Ali and Muhammad Hussain and recovered a stolen bike from their possession. Cases have been registered against these arrested suspects and further investigation on the matters is underway.

Published in The Express Tribune, August 29th, 2018.