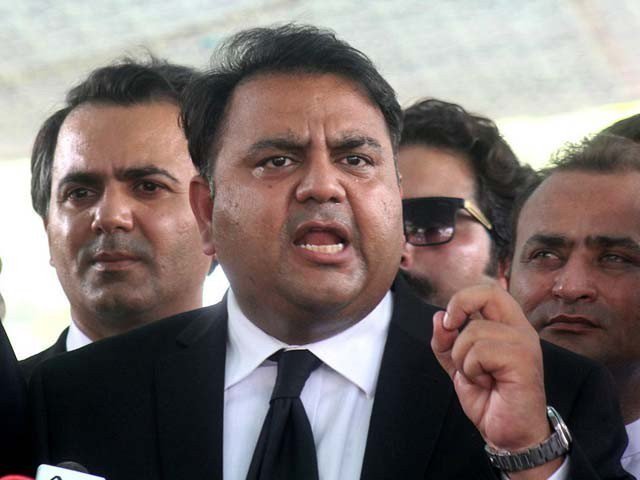 ---
Federal Information Minister Fawad Chaudhry has said that Prime Minister Imran Khan's use of helicopter does not come under the definition of 'VIP culture', saying a security protocol accompanying the premier on his way to Bani Gala would cause nuisance for commoners.

Supporting the premier's use of the helicopter, Fawad told a private television channel yesterday that the travel cost only 50 to 55 rupees for every kilometre. The statement has been circulating on social media ever since, stirring a debate on the authenticity of the claim.

"[The point is that] one should differentiate between the VIP culture and providing security [to the PM]," Fawad said while addressing a news conference following PM Imran's address to the federal Cabinet.

PM Imran takes notice as IG Punjab orders inquiry in Khawar Maneka case

He told reporters that the government has decided to replace chairman of the National Bank of Pakistan as he was involved in money laundering alongside former finance minister Ishaq Dar.

The minister said that the main agenda of the meeting was to review implementation of the govt's 100 days' plan. "The Cabinet decided to bring amendments to the NAB law to make it effective.

"We will not resort to any compromise on the process of accountability," Fawad asserted.