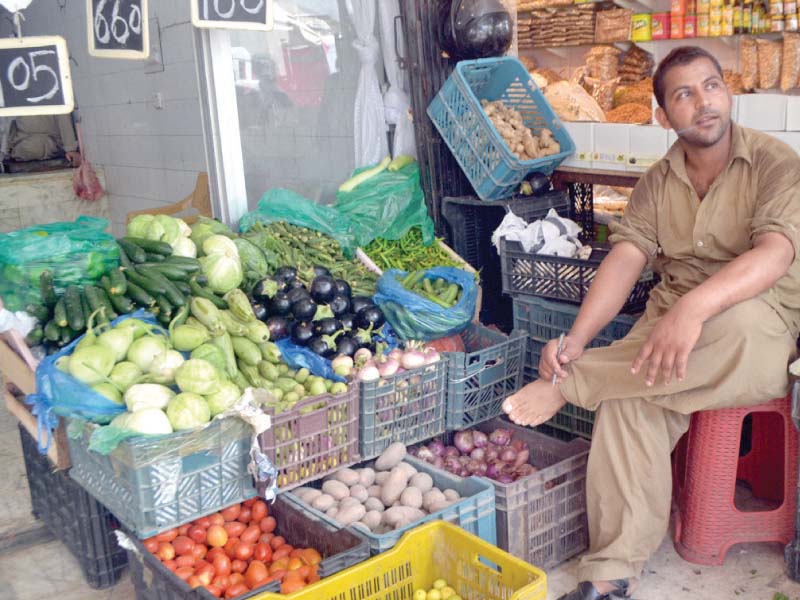 ---
ISLAMABAD: The residents of the capital city of Islamabad have asked the incoming government to control inflation, particularly, the price hike of vegetables before Eidul Azha.

According to a survey of Express News, vegetables saw a price hike of 30% to 35% as compared to the previous year. They requested that the government make the Price Control Committees functional to bring down the price of potatoes, onion, tomatoes and other vegetables.

During a visit to various markets, people buying the green told Express News that each year rates of some essential vegetables sky rocket ahead of Eid. However, it was the government's job to ensure that the prices were under control before Eid.

SBP sees gloomy growth for Pakistan in FY19

A resident Nadeem, told the Express Survey that the government must enforce a strict system of checks and balances  to control the price rates. Gul Bahadur said that the prices of vegetables are always increased before Eid, especially onions, tomatoes and potatoes. Hence, the government should take steps to control the price rates before this Eid. Ikram said that these increase in prices were unfair on the public.

Muhammad Junaid said that the previous government had no control over the price control lists, but the newly elected Prime Minister must look into this matter personally. Shehzad said that the common people would get relief if the prices were controlled. Similarly, many other residents demanded that the incoming government play a role in controlling the price hike before Eidul Azha. They said the price of tomatoes had reached up to Rs160.

Businessmen slam govt for failure to curb rupee's free fall

Vendors speak out

Regarding the price of vegetables in Express News survey the vegetable vendors say that since the past month vegetable prices have been stable only the price of tomatoes rose which went up to Rs160 per kg that is also back to Rs60 now. Vegetable vendor Ahmed said that before Eidul Fitr vegetables become costly, the reason for which is that hotels stay open; however, before Eidul Azha there no increase in the vegetable prices. Concurring another vendor Qaiser said that wholesalers increase prices only on occasions where they have no other choice.

"It's never the vendors' fault," he said, adding "in fact cheap vegetables profit us more, because they sell more." Endorsing his colleague's views vendor Masood said that till now they're witnessing stability in vegetable prices, however in a few days there can be a fluctuation in the prices. 

Published in The Express Tribune, August 19th, 2018.