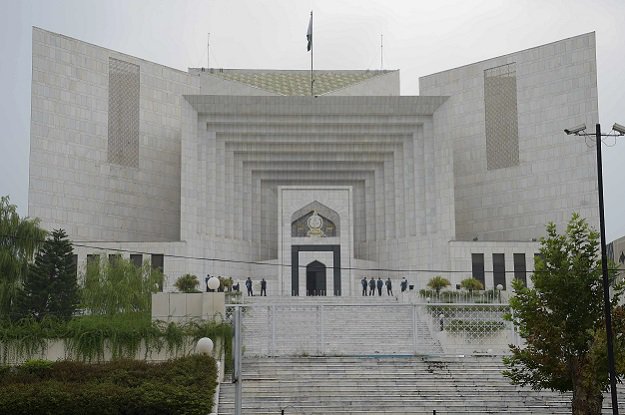 ---
ISLAMABAD: The Supreme Court on Wednesday expressed serious concern when it was informed that 30 children have disappeared from various parts of the country, particularly Karachi, in 2018.

The SC three-judge bench, headed by Chief Justice of Pakistan (CJP) Mian Saqib Nisar, was told this when it resumed hearing a constitutional petition, filed by the Roshni Research and Development Welfare (RRDW), against disappearance of children.

Advocate Shabbar Raza Rizvi appeared on behalf of the petitioner and told the court that 30 children have so far gone missing and a majority of these children disappeared from Karachi.

The counsel said police refused to register an FIR in five cases. "FIRs have been registered in 18 cases but police have failed to trace out the children. Three children have been recovered but they were brutally torture," he told the court.

SC overturns BHC sentence in 2011 bus attack case

Rizvi said strangulated dead bodies of two children were also found from a lake. "Body of a child was discovered in a plastic bag. The child was also raped. A child was recovered safely by hectic efforts of police even without registering an FIR as he was grandson of former MNA Aijaz Hussain Jakhrani."

The counsel said he never took interest in contesting cases of NGOs but he was arguing the matter after going through the material shared by petitioner. "I could not sleep the whole night after going through the material regarding the missing children and how they are being treated"

The chief justice expressed wonder who are these mentally sick people, involved in kidnapping children.

He lamented that police have no record of the missing children. Another member of the bench, Justice Umar Ata Bandial, observed that it is a matter of concern that police do not register FIR against such disappearances. He said at least law should be amended so that a case could be registered under PPC.

The bench also directed all the respondents to submit compressive reply in this matter within three weeks. During the hearing, the chief justice while referring to a high level meeting on missing persons at the SC premises last week observed that three top military officers were present in the meeting

Communal harmony in DI Khan

The same bench also directed the upcoming Khyber Pakhtunkwa (K-P) government to take steps for promoting 'communal harmony' in Dera Ismail Khan in another suo motu case about sectarian violence in the district.

Foreign content on TV needs review: SC

Justice Bandial, while referring to a few Quranic versus, remarked that situation could be improved by promoting culture of dialogue among different communities, adding that the government should take steps for promoting communal harmony

The judge observed that violence cannot be controlled through creating check posts. The bench adjourned hearing for 15 days on the request of the K-P additional advocate general.

Earlier, the K-P police in its first report revealed without naming anyone that some politicians used sectarian violence to promote their vested interests.  It said most of the members of sectarian outfits have become political workers of these politicians.

"Religion has been used by politicians for their vested interest. Most of the activists of sectarian outfits indulge in electoral politics which provide their hardcore activist an opportunity to present themselves as political workers," said the report submitted by DPO Dera Ismail Khan.

The report said the Safe City Project will be helpful to monitor the activities of terrorists.

It also proposed joint army-police operations in the tribal areas as well as reshuffling of police officers having sectarian inclination to other districts.  There is a need of protection of witnesses and prosecution, it added.