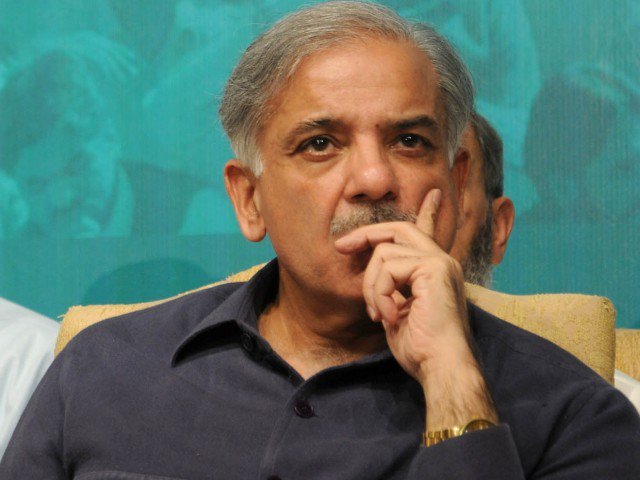 ---
Pakistan Muslim League-Nawaz (PML-N) president Shehbaz Sharif on Wednesday expressed hope that PML-N supremo Nawaz Sharif and daughter Maryam will be "freed in time to celebrate Eid" with their family as no charges of corruption were proved against the deposed prime minister.

Speaking outside the accountability court, where Nawaz appeared for the hearing of the remaining two references, Shehbaz said PML-N parliamentary party and members of the Senate along with scores of supporters came to welcome their leader Nawaz.

Shehbaz complained about Nawaz being brought to court in an armoured personnel carrier and said not even the most hardcore terrorists are treated in this manner. "Everyone recorded the protest by holding placards. We have met Nawaz and he is in high spirits and wishes the entire nation in the spirit of independence," he added.

NA votes to elect speaker, deputy speaker

"The trial court stated that there are no charges of corruption against Nawaz and Maryam. The courts will also hear their appeal. The entire nation, from Karachi to Khyber, is praying for Nawaz, and that he celebrate Eid with his family and the nation," the PML-N president said further.

The PML-N president maintained that the three-time prime minister will be remembered as one who ended load shedding across the country and fought against terrorism. "This is how Nawaz will be remembered. We will play a historic role in the assemblies and continue our protests against rigged elections."

The PML-N backed joint opposition pitched Pakistan Peoples Party's Khursheed Shah as nominee for speaker NA while the PTI pitched former Khyber Pakhtunkhwa speaker Asad Qaiser.