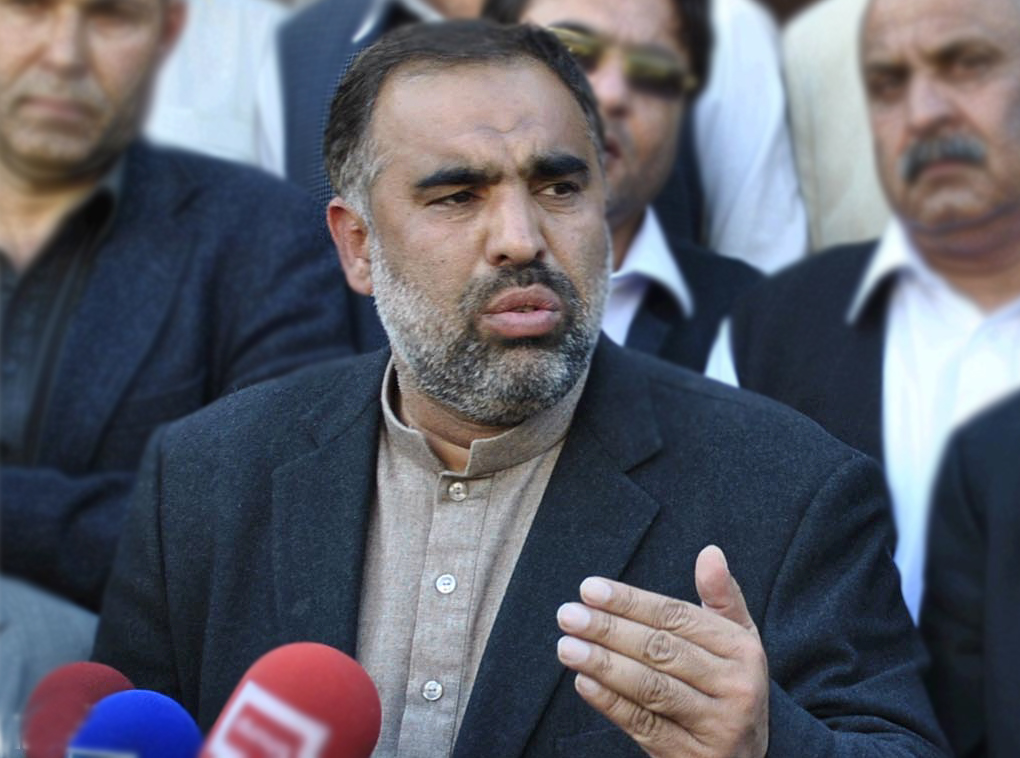 ---
SWABI: Pakistan Tehreek-Insaf (PTI) leader Asad Qaiser  has been elected as the 20th Speaker of National Assembly on Wednesday.

At the pinnacle of his political career, Qaiser has a tough job on hand, handling a formidable opposition, whose candidate Khursheed Shah managed to bag 146 votes, only 20 less than Qaiser's.

Education

Qaiser was born on November 15, 1968 in Marghuz, a village in Khyber-Pakhtunkhwa's Swabi district, at the house of Sadar Bhadur.

He received his early education from Government Higher Secondary School Marghuz.

His political career began when he was elected Nazim of Kotha College Swabi under the banner of Islami Jamiat-e-Talaba in 1984. He retained the post for two years.

NA votes to elect speaker, deputy speaker

Qaiser graduated from Government Postgraduate College Swabi and has a Bachelor of Arts (BA) degree. He became divisional president of Pasban after graduating in 1995. Pasban, which was initially a youth wing of Jamaat-e-Islami (JI) in Pakistan, is an independent organisation working for human rights.

Family

Qaiser has four brothers and two sisters. He is the eldest among all and is married with four children, including two sons and as many daughters.

Political Career

National Assembly Speaker Qaiser started his political career with JI and served on various slots at district and divisional level till 1995.

After parting ways with the JI, he joined the Pakistan Tehreek-Insaf (PTI) after its formation in 1996, becoming one of the party's founding members from K-P.

He was appointed the president of the party's provincial chapter in 2008 and retained the position till 2013, when elected on both National Assembly and K-P Assembly seats. Qaiser kept the provincial seat and his vacant NA seat was eventually filled by his brother Aqibullah in the subsequent by-election.

Qaiser received 48,576 votes in NA-13 Swabi-II, defeating Atta-ul-Haq of Jamiat Ulema-e-Islam-Fazl (JUI-F). For his PK-35 Swabi-V seat, he received 14,165 votes and defeated Sajjad Ahmad of Pakistan Mulsim League-Nawaz (PML-N).

On May 30, 2013, Qaiser was elected unopposed the 14th speaker of the K-P Assembly.

Democratic processes: K-P Assembly votes for new speaker, deputy speaker today

In the 2018 general elections, he was re-elected to the provincial assembly from PK-44 Swabi-II on the PTI's ticket. He received 31,658 votes and defeated Gul Zamin Shah of Awami National Party (ANP).

Qaiser won his National Assembly seat from NA-18 Swabi-I, securing 178,970 votes and defeated former education minister Fazali Ali Haqqani of JUI-F .

Financial Sources

Qaiser has been running a chain of private schools in Swabi district, which is relayed as his main source of income in his nomination papers. His school has campuses across the province.