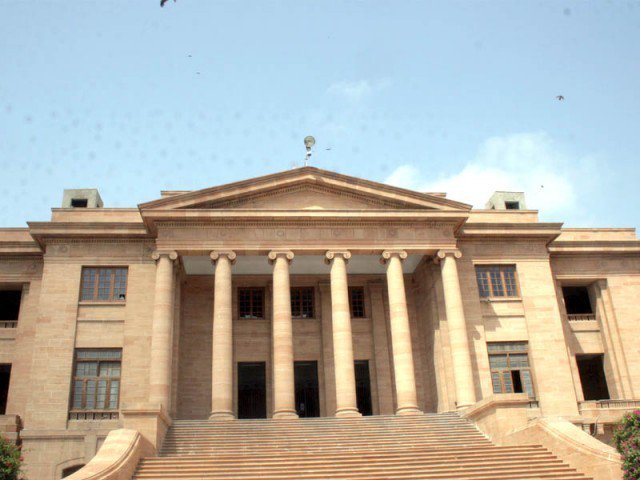 ---
KARACHI: Directing two private schools not to raise the school fees by more than 5%, the Sindh High Court issued notices to the education secretary, private school's managements and others in the school fee hike case on Thursday.

The hearing of the parents' plea against the unusual hike in fees at the Headstart School and The Foundation Public School was held before a two-member bench, headed by Justice Muhammad Ali Mazhar.

Petition seeking Faisal Vawda's disqualification filed in SHC

The plaintiffs' lawyer said that the private schools violating the code of conduct had raised the fee by 10-13%. The admission fee in schools had increased up to Rs100,000, it was argued.

Due to limited income, many parents could not afford to pay the increased fee and an illegal fee hike should be barred, the lawyer said.

The bench directed to collect fees as per its earlier order while private schools were ordered not to raise the fees by more than 5%.

Issuing notices to the education secretary, private school's managements and others, the court summoned the parties on September 7.

Askari Amusement Park case

The SHC rejected a plea for immediate hearing on the Askari Park incident investigation and removing 'Askari' from the park's name.

A two-member bench rejected the plea for immediate hearing. The petitioner observes that placing the term 'Askari' before a commercial park is illegal.

The petition stated that the park administration imported dangerous swings from China without any approval.

Looming uncertainty: ECP told to hold results of two NA, one PS seats

The code of conduct regarding placement of swings wasn't followed, it argues, adding that locals were deprived of low-cost entertainment by commercialising most parks of the city.

The petition states that free of charge entry should be allowed in parks. It reads that the park shouldn't have been opened for the public without inspection and the park administration should be directed to remove 'Askari' from the park's name.

Published in The Express Tribune, August 10th, 2018.
COMMENTS
Comments are moderated and generally will be posted if they are on-topic and not abusive.
For more information, please see our Comments FAQ