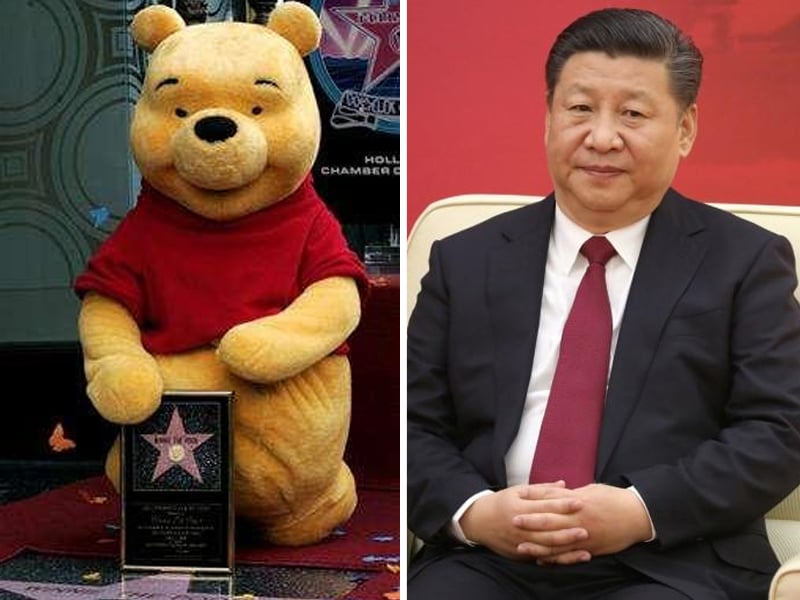 ---
Chinese censors have banned Christopher Robin, an adaptation of Winnie the Pooh ostensibly over many using the fictional character nationwide to take potshots at President Xi Jinping, The Hollywood Reporter claimed in a report.

The trend first started in 2013 when Jinping visited the United States and an image of him walking alongside then American president Barack Obama was likened to one featuring Pooh and Tigger, according to The Guardian.




Jinping was compared to the fictional character again in 2014 while pictured meeting Japan's Shinzo Abe with the latter taking the form of Eryore.




Censors began cracking down on such images after comparison grew and memes went viral. Last month, the website of US television station HBO was blocked in the wake of comedian John Oliver repeatedly making fun of Jinping by comparing him to Pooh. The segment also shed light on the state's dismal rights record.

According to Global Risks Insights, The Chinese government views the comparisons and mockery as "a serious effort to undermine the dignity of the presidential office and Xi himself."

Robin's is the second Disney film to be denied release in China this year. Ava DuVernay's A Wrinkle in Time was rejected earlier.


COMMENTS (1)
Comments are moderated and generally will be posted if they are on-topic and not abusive.
For more information, please see our Comments FAQ