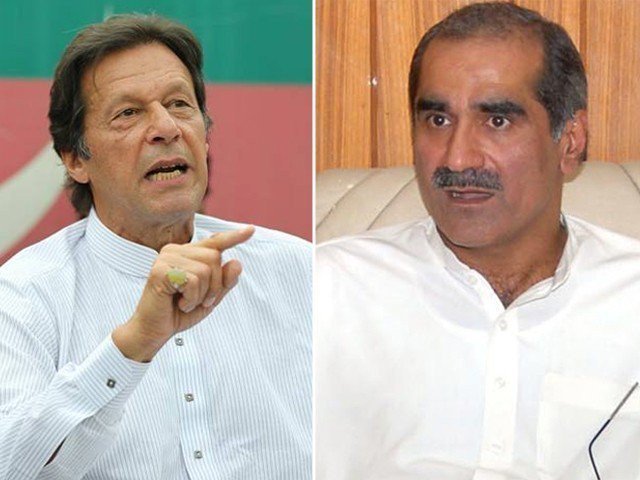 ---
Pakistan Tehreek-e-Insaf (PTI) chairman Imran Khan has challenged the Lahore High Court's orders to recount votes in NA-131, the Lahore constituency Khan snatched from PML-N leader Khawaja Saad Rafique with a close margin in the July 25 elections.

The LHC had also directed the Election Commission of Pakistan to restrain from issuing notice of success of the PTI chief until the process of recount is completed. A Returning Officer had earlier dismissed the former railways minister's plea of recount of votes of the whole constituency.

The ECP then accepted Rafique's application but only allowed scrutiny of rejected votes. However, Khan remained the winning candidate and the PML-N leader's effort could not bear fruit, leading him to file a petition in the high court.

LHC orders recount of votes in NA-131

Now challenging the LHC orders, the prime minister-in-waiting has prayed to the Supreme Court that Rafique's petition was inadmissible and the high court's order was in contradiction with law and the Constitution and hence must be declared null and void, Express News reported.

'Withholding results can be very damaging'

Meanwhile, Khan's party has expressed serious concerns over delays in announcing election results of the constituencies, currently being challenged at different levels.

Withholding results of almost 20 constituencies due to administrative or legal reasons is extremely inappropriate, said a statement issued by PTI spokesperson Fawad Chaudhry. "Votes in 48 constituencies have already been recounted," it added.

PTI nominates Imran Khan as its prime minister candidate

Delaying results could adversely affect transfer of power to the elected government, it said, adding that any unlawful delay creating hurdles in the way of electoral and democratic process can prove very damaging.

The ruling party-in-waiting also urged the chief justice of Pakistan to take notice of the situation.
COMMENTS (1)
Comments are moderated and generally will be posted if they are on-topic and not abusive.
For more information, please see our Comments FAQ