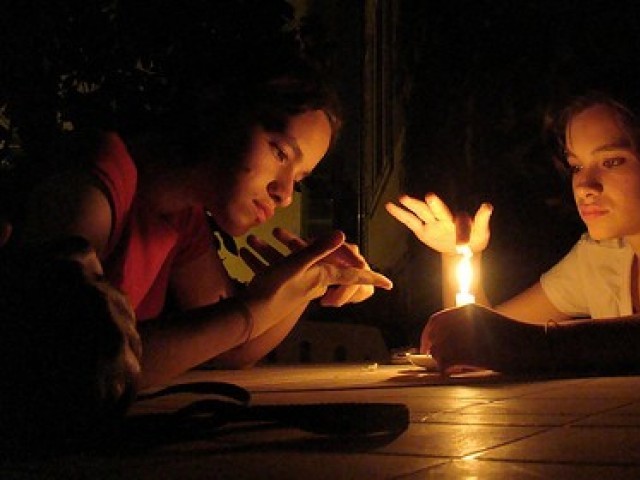 ---
QUETTA: People of the entire Makran division are living without power for nearly a month as Iran has cut electricity supply to the region.

The people living in areas of Balochistan bordering Iran have been facing the worst kind of power crisis as the Iranian government cut power supply to the entire Makran region since the beginning of July but the Centre and the provincial government do not appear to be even close to resolving the issue.

People of Makran living on 9 hours a day electricity

In recent days, Iranian envoy had assured the Quetta commissioner that their grid station had developed a fault which would be fixed soon; however, the Senate was informed that areas in Iran were facing load-shedding so it had to utilise the electricity being generated from that grid station to provide power to the affected areas.

In the prevailing hot weather, the Makran division has been receiving electricity for merely three to four hours a day which is making lives of the people of the coastal areas of Balochistan miserable.

A large number of people had protested in Turbat, Panjgur, Gwadar and other cities of the Makran division last month and even blocked the coastal highway against the power shortage.

3 Makran districts still in darkness despite passage of two weeks

In a briefing to the media on power crisis last month, Kech deputy commissioner termed the crisis fault of Iran and assured that power supply would soon be resumed.

However, the provincial and federal governments have yet to show earnest efforts in easing the woes of the people of Makran division as power cuts are triggering water shortage for the people as well.

"We have informed the Iranian government about the crisis and are waiting for a positive reply, which is why we are unable to give a final date for talks with the Iranian officials," Makran division Commissioner Javed Ahmed Shahwani told the media.

Makran witnesses shutter-down strike

Newly-elected MNA from Makran, Zubeda Jalal, in a statement assured that power crisis would be resolved, saying the federal government will be approached to provide power to the Makran division through the national grid.

People of the areas have been lamenting the media over not discussing this vital issue of the country. Political parties during their election campaigns were vehemently discussing the issue but since the election no one is willing to even utter a single word regarding the power outage.

The district administration announced numerous dates to hold talks with the Iranian government, but still the picture is unclear and the people of Makran division are forced to survive without electricity in the hot temperature of up to 52 degrees Celsius.