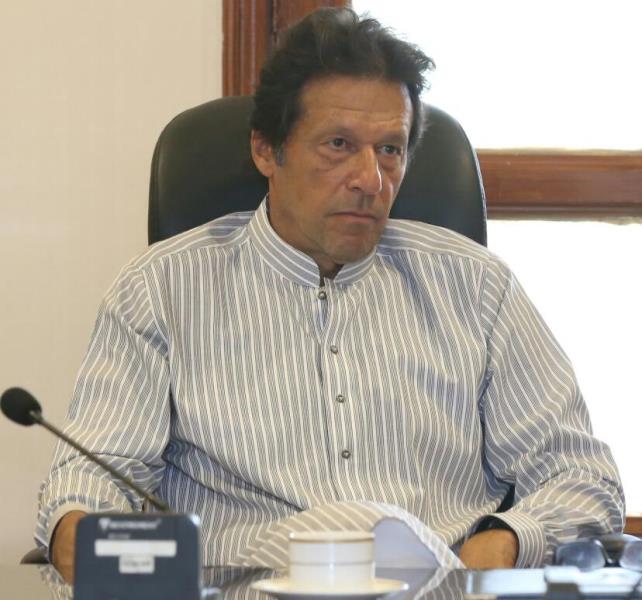 ---
Bushra Maneka is in purdah. It means Pakistanis will not see their First Lady stand beside her husband when he takes the oath of prime minister or walk shoulder-to-shoulder with him at national events. Meanwhile, all we have is a meandering story from Imran Khan's second wife. It's the story of an ambitious divorced wife allegedly wronged by her two husbands. Reham Khan's attacks on IK are getting more virulent and desperate as he's slotted to lead the country. So, we now turn to IK's first wife Jemima Goldsmith who tweeted immediately after IK's victory. It was such a breath of fresh air. She wrote: "22 years later, after humiliations, hurdles and sacrifices, my sons' father is Pakistan's next PM. It's an incredible lesson in tenacity, belief & refusal to accept defeat. The challenge now is to remember why he entered politics in the 1st place. Congratulations @ImranKhanPTI".

British journalist garners online vitriol over Reham Khan's interview

The key in this tweet is the invaluable advice: "The challenge now is to remember why he entered politics in the 1st place." And that brings me to the most important question of the day: while IK has surrounded himself with 'advisors' of all stripes and hues rushing to join the queue for favours from him, his first moral duty is to consider giving weightage to the advice of men and women, particularly women, who have sacrificed their time, resources and energy in helping IK achieve his dream that began 22 years ago. Please do not leave them by the roadside while you entertain and welcome outsiders who are knocking at your door to be let in as your most loyal servants.

Let me quote IK the most successful prime minister of Britain Margaret Thatcher who said: "If you want something said, ask a man; if you want something done, ask a woman." How true! It's the women who will execute your orders and wishes while the men around will be too busy jockeying for power and jobs. I agree that IK faces a heavy load on his shoulders to allow him to choose wisely and well but he will have to do it if he wants us to believe in his leadership qualities. Remember Thatcher's immortal words: "Disciplining yourself to do what you know is right and important, although difficult, is the high road to pride, self-esteem and personal satisfaction."

So Khan Sahib, please take a deeper look at all the women from Karachi to Khyber who were staunchly loyal, unwaveringly steadfast and unswerving firm in their commitment to you. Give them the tickets to the reserved women's seats and not newcomers with shiny promises of supporting you with the intent to carry on with their corrupt practices as they've done in the past.

Imran Khan, Bushra Maneka photographed together following Umrah

My humble suggestion will be to form a committee of wise women and men where the dumb idiots and corrupt hangers-on would be forbidden entry and told to go and do some good work for the poor of this country. I know it's easier said than done, but it's doable if done the proper way. Allow me to name one loyalist who has stood by you through thick and thin: Naeemul Haque. I've seen him stand behind you as your faithful lieutenant, not wanting to steal your thunder, but only following your orders. The man has brains. He's had a successful career in banking, serving overseas and later as an anchor for a TV channel where his every broadcast required a must listening. He nursed his sick wife when she was struck with cancer. Nazli Jamil was my classmate in Convent of Jesus & Mary, Murree. When I was down in the dumps, the girl who cheered me was Nazli Jamil. Smart, chirpy and confident, I secretly wished I were like her. Nazli married Naeemul Haque, Imran Khan's trusted deputy. She passed away some years ago after losing a battle with cancer.

Published in The Express Tribune, August 5th, 2018.

Like Opinion & Editorial on Facebook, follow @ETOpEd on Twitter to receive all updates on all our daily pieces.
COMMENTS (9)
Comments are moderated and generally will be posted if they are on-topic and not abusive.
For more information, please see our Comments FAQ