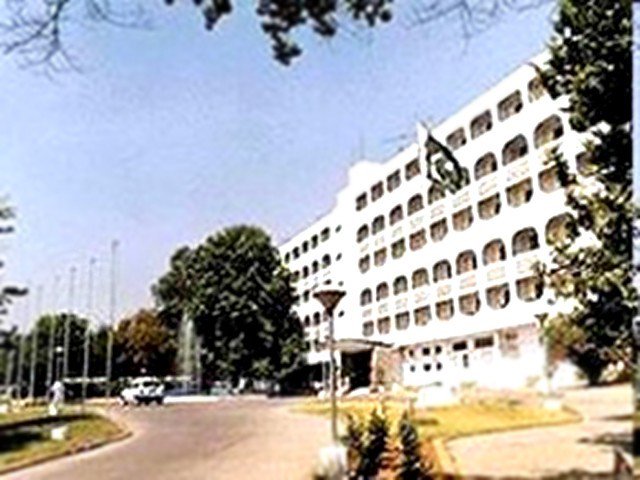 ---
Foreign Office Spokesperson Muhammad Faisal on Thursday told reporters that Pakistan and Afghanistan had held inaugural meetings of the five Working Groups (WGs) under the Action Plan for Peace and Solidarity (APAPPS) in Kabul recently.

Faisal was taking to the media at the weekly press briefing in Islamabad and added that the Afghan delegation was led by Afghan Deputy Foreign Minister Hekmat Karzai, while the Pakistani side by Foreign Secretary Tehmina Janjua.

Pakistan's foreign policy not determined by its economic policy: Foreign Office says regarding US aid

According to the FO, in the inaugural joint meeting, both sides assessed prospects for the APAPPS forum that covers all areas of mutual interest, including counter-terrorism and security, peace and reconciliation, bilateral trade and transit, connectivity, Afghan refugees' repatriation and promoting people to people contacts.

Faisal also apprised the media about the daring rescue mission conducted by the Pakistan Army on July 31 which saved the life of stranded Russian climber Alexander Gukov from Gilgit-Baltistan's Latok-I peak.

India's confrontational attitude a threat to regional peace: Foreign Office

"The Russian government has conveyed deep gratitude to Pakistan for the rescue and lauded the professionalism of Pakistan Army for successfully carrying out this courageous operation," Faisal noted.

Earlier, it was revealed that Pakistan and Afghanistan had agreed for the effective and full implementation of a bilateral peace initiative that would help eliminate terrorism and achieve peace, stability, prosperity and development of the people of the two countries.

The decision was taken during the fourth meeting of Afghanistan Pakistan Action Plan for Peace and Solidarity (APAPPS) that took place at the ministry of foreign affairs in Islamabad, said a joint statement issued on the occasion.