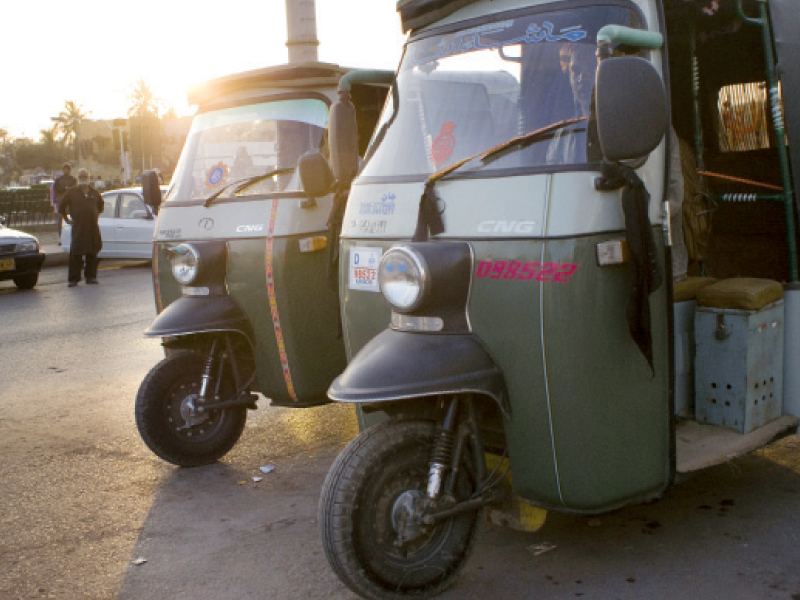 ---
KARACHI: A middle-aged rickshaw driver and father of eleven children, was killed during an exchange of fire between police and motorcycle snatchers in New Karachi locality on Wednesday.

The encounter, according to the police officials, took place when police personnel attempted to foil a robbery bid near Power House Chowrangi within the limits of the New Karachi police station.

Police officials said that at least four armed men riding on two motorcycles were trying to snatch a motorcycle from a citizen. The suspects resorted to aerial firing when the motorcycle owner put up resistance.

Police personnel busy on routine patrol reached the site on hearing the gunshots. The suspects opened fire at the police and tried to flee. In retaliation, the police fired back, as a result of which a rickshaw driver who was passing by was critically injured.

Teenager killed, suspect injured in police encounter

The victim was transported to the Abbasi Shaheed Hospital where he succumbed to his injuries during treatment. A large contingent of law enforcers also reached the site to inquire about the incident. According to New Karachi SHO Chaudhry Liaquat, the suspects managed to snatch a motorcycle from a citizen and were trying to flee when the police reached the site and an exchange of fire ensued between the police and the culprits.

He confirmed that the rickshaw driver was shot once in his head and later succumbed to his injuries. The deceased was identified as 55-year-old Nafees, son of Abdul Latif. The victim was a resident of Surjani Town and had eleven children.

Police said that Nafees became a rickshaw driver after retiring from a law enforcement department.

Meanwhile, one of the suspects, Liaquat, was arrested while his three accomplices managed to escape.

Five militants killed in police encounter at Super Highway

The New Karachi SHO, while quoting the postmortem report, said that the deceased was shot and killed by a .30 bore pistol bullet. The police personnel in the encounter had sub-machineguns, the SHO said.

Talking about the arrested suspect, the officer said that the during initial interrogations, the suspect revealed that his group comprised around five members, who operated in Karachi.

The group members sold stolen motorcycles in other cities, he said, adding that the suspect has a criminal record and was released from jail about a month ago and had rejoined the group.

No case was registered till the filing of this story.