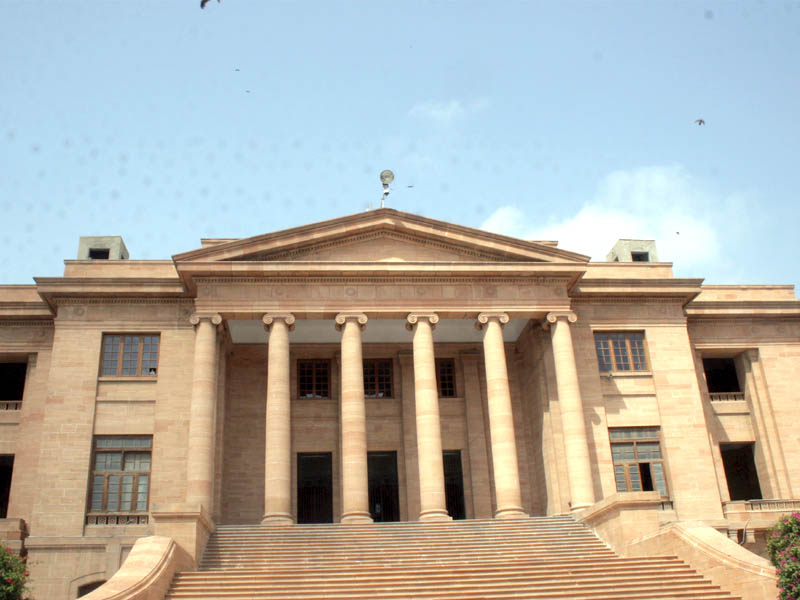 ---
KARACHI: The Sindh High Court (SHC) granted on Tuesday bail to former National Insurance Company Limited chairperson Ayaz Khan Niazi in a corruption reference worth billions of rupees.

A two-member bench heard Niazi's bail plea in a corruption reference. The petitioner's lawyer argued that that the suspect had already been granted bail in the ongoing enquiry in Lahore.

Former NICL chairman Ayaz Khan Niazi arrested

The National Accountability Bureau (NAB) now wants to arrest him in a reference filed in Karachi, the lawyer said, requesting the court to stop NAB.

The bench granted Niazi bail and directed him to submit bonds worth Rs1 million.

The court restrained NAB from arresting Niazi. According to NAB, the suspect is accused of purchasing 10 acres of land in Korangi on high rates.

Fourth Schedule

In another hearing, expressing its dissatisfaction on including the name of citizen, Muhammad Amir, in the Fourth Schedule, the SHC summoned a detailed reply from the provincial home minister and other respondents by August 22.

The Fourth Schedule is a list of proscribed individuals who are suspected of terrorism or sectarianism under Section 11EE of the Anti-Terrorism Act, 1997.

Amir's lawyer argued that Amir's name was included in the Exit-Control List six months ago. Despite being cleared in all cases, Amir's name was included in the Fourth Schedule.

The lawyer said that no department, including the police department, is providing a reason for this.

The bench remarked that a common man's name was put on the Fourth Schedule and its reason was not being given.

"The rule of injustice must end in the country," the bench commented, summoning a written reply from the home minister and other respondents.

NAB recovered Rs2.1b in past seven months

China-cutting case

Meanwhile, the SHC has asked the lawyers of suspects involved in the China-cutting of 296 plots at the behest of Muttahida Quami Movement (MQM) leaders in Gulistan-e-Jauhar to submit their arguments by August 13.

A two-member bench was hearing the bail request of 21 suspects, including Karachi Metropolitan Corporation's officers.

Advocate Muhammad Farooq argued that all the suspects were in jail for the last six months. The bench expressed its anger over the absence of the lawyers of the suspects. It remarked that the hearing will take place only when the lawyers of other suspects appear in the court.

According to the NAB, those involved in China-cutting of plots include former MQM leader Feroz Bengali, Faheem, Idris and Nasir Kazmi. The NAB had arrested the suspects after interim-bail of the suspects was rejected. The suspects had caused billions of rupees loss to the national treasury through China-cutting.

A reference has been filed against the suspects and the statements of the witnesses are being recorded in the trial court.