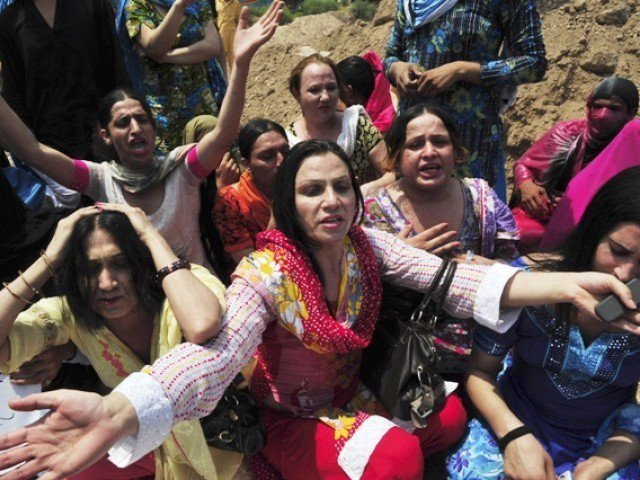 ---
ISLAMABAD: The transgender community contested the general elections 2018 for the first time in the history of Pakistan.

Although the transgender community was accepted and appreciated by the general public it faced harsh attitude, threats from their political opponents and lack of security from the Election Commission of Pakistan (ECP).

The transgender voters who went to cast their votes on the polling stations faced immense issues and complained about the lack of facilities and support from the ECP.

Transgender observers denied entry to polling stations

All Pakistan Transgender Election Network (APTEN) expressed serious reservations and dissatisfaction over the ECP in failing to address the concerns and needs of transgender voters during the general elections 2018.

"The  ECP has failed to understand the unique obstacles faced by the transgender voters, which has combined aspects of legal, physical and transportation and informational barriers, among others," said the statement issued by APTEN.

APTEN believes that the transgender voter turnout remained very low due to these obstacles, according to NADRA records.

APTEN said that there are only 1,882 registered transgender voters which include 11 in Islamabad, 11 in Azad Jammu and Kashmir (AJK), 127 in Khyber Pakhtunkhwa (K-P), 80 in Balochistan, 338 in Sindh and 1,315 in Punjab. It stated that the majority of these votes were registered in their respective villages or hometowns.

"Majority of them could not travel to their respective villages primarily because of the security issues and some had issues with their CNICs, which left them deprived of their right to vote," they said.

APTEN said that despite making vital inroads and claiming spaces for their voice and visibility, the transgender election observers have learned that sensitivity of polling staff and police on Trans inclusion was very poor.

"While there was sensitivity on transgender issues at Islamabad level, the provincial gender disability task force of ECP failed to establish a connection with transgender community and transgender rights organisations," they said.

On the other hand, the contestants from transgender community complained about lack of support from their own community, financial issues, and absence of Trans polling agents among others.

Nadeem Kashish, who contested general elections from NA-53 as an independent candidate, complained about the lack of support from his own community and a few NGOs who only claimed about supporting transgender candidates but practically did nothing for them. Kashish complained about absence of transgender polling agents, party camp, lack of financial resources among others.

'More effective work required on ground for transgender rights'

Kashish contested general elections against Pakistan Tehreek-e-Insaf (PTI) Chairman Imran Khan and former prime minister Shahid Khaqan Abbasi and secured only 22 votes.

Meanwhile, Nayyab Ali who contested general elections 2018 from Okara on Paksitan Tehreek-e-Isnsaf-Ayesha Gulalai (PTI-G) party ticket was provided security just a day before the general election day.

"Since I announced that I was contesting general elections, I was receiving threats from my political opponents and requested ECP for providing security during my election campaign but I did not get it. However, I was provided with security just a day before elections," said Ali.




COMMENTS
Comments are moderated and generally will be posted if they are on-topic and not abusive.
For more information, please see our Comments FAQ