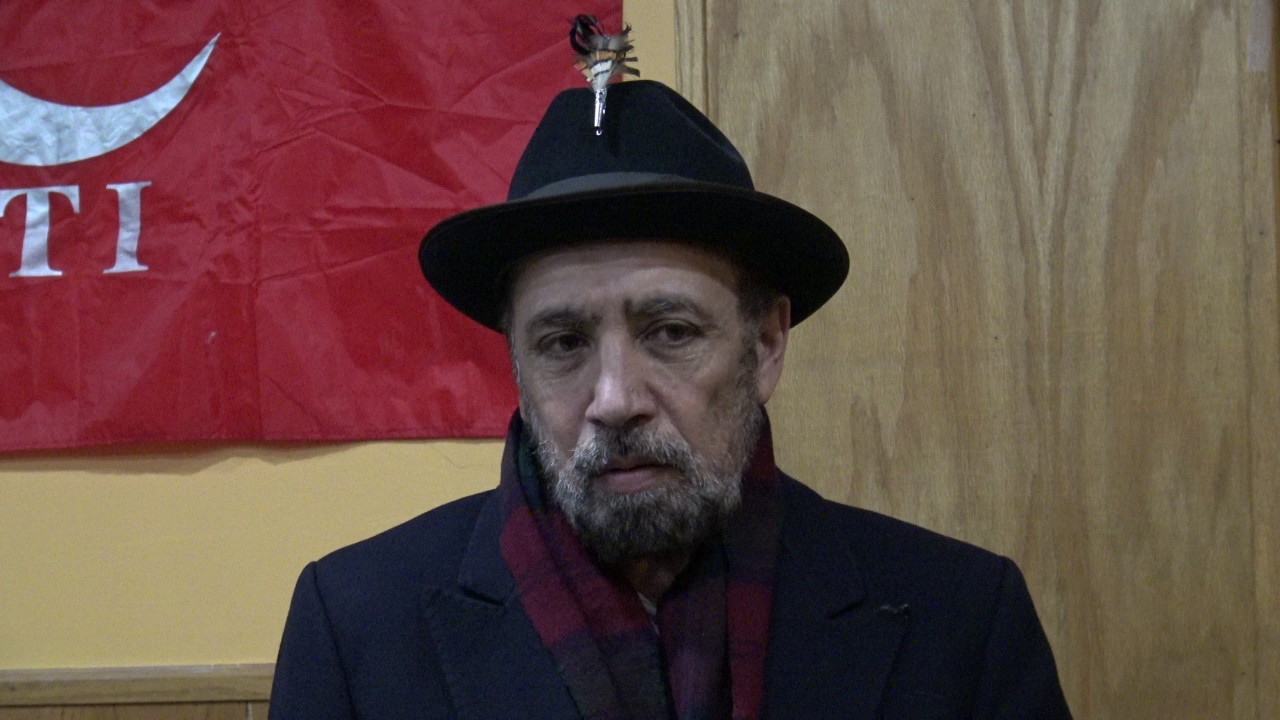 ---
DI KHAN: Sardar Ikramullah Gandapur, a former minister and Pakistan Tehreek-e-Insaf (PTI) candidate was killed in a suicide attack in Dera Ismail Khan on Sunday.

This is the third in a string of brazen attacks targeting politicians with Siraj Raisani of the Balochistan Awami Party (BAP) and Haroon Bilour of Awami National Party (ANP) having also been slain in the recent past.

Gandapur, a former provincial minister for agriculture, was contesting the polls on the PK-99 seat in Dera Ismail Khan, Kolachi.

"They attacked it [Gandapur's convoy] en route to a corner meeting," the district's DPO Zahoor Afridi said.

"He'd [Gandapur] often go around in his jeep and we weren't given a heads up by him this time," Afridi added.

"A day ago, we even warned him about the risks," he said.

A video clip made on a cell phone shows Gandapur and his driver  both in critical condition inside the obliterated vehicle.

They both succumbed to their injuries at the Combined Military Hospital (CMH).

Four other people, including two police constables, had also been injured in the heinous attack.

The head of the bomb disposal unit (BDU) in Dera Ismail Khan, Inayat Tiger, said that eight kilogrammes of explosives had been packed in the suicide vest when it was detonated.




TTP claims responsibility for Peshawar attack on ANP leader as death toll rises to 20

"The blast's severity was amplified by using ball bearings and pellets mixed with explosive material," he said.

A police official said that the bomber's decapitated head and legs were recovered in the debris, adding that the attacker was wearing a white shalwar-kameez.

The banned Tehreek-e-Taliban Pakistan (TTP) have come forward to claim responsibility for the incident.

A message sent by the TTP spokesperson, Muhammad Khursani termed the attack "an act of vengeance for their fallen comrades."

Ikramullah Gandapur's brother Israrullah Gandapur, who was the law minister of Khyber-Pakhtunkhwa (K-P) had also been killed in a suicide attack in DI Khan five years ago .

Investigation panel formed

Caretaker Chief Minister of K-P Justice (retd) Dost Muhammad Khan condemned the suicide attack on Gandapur.

According to a statement issued by his office, Khan prayed for the departed souls of martyred Ikramullah Khan Gandapur, and others killed in the attack. He also prayed for an early recovery of all those injured.

He announced the Shuhda package for the heirs of the victims and directed the authorities to provide the best possible treatment to the injured.




Meanwhile, the caretaker chief minister formed a committee to probe the motive behind the attack. He directed authorities to quickly bring the culprits to justice.

The committee is headed by the chief of the Counter Terrorism Department. Other members included SP and SSP (headquarters), DSP investigation and representatives of IB, ISI and MI.

The panel was ordered to carry out a fast-track investigation and submit a detailed report as soon as possible. The caretaker chief minister also directed the local administration to submit a detailed report in this regard within the next 12 hours.

The report should ascertain whether the directives of the Caretaker Chief Minister were followed and as to whether the candidate was provided adequate security cover. He also instructed the local administration to secure the scene of the crime.

The report should also ascertain how the bomber carried out the attack after bypassing the security apparatus present. 

Condolences pour in


Interim Prime Minister Justice (R) Nasir-ul-Mulk expressed grief over the demise and condoled with the bereaved family.

Condemning the attack on Gandapur, caretaker K-P Chief Minister Dost Muhammad Khan directed K-P Police to expedite investigations.

PTI's Arif Alvi and others offered condolences on demise.


Ikramullah Khan Gandapur passed away. May Allah rest his soul in peace and accept his Shahadat.
اِنَّا لِلّٰہِ وَاِنَّآ اِلَیْہِ رَاجِعُوْنَ!

— Dr. Arif Alvi (@ArifAlvi) July 22, 2018
OMG. What a tragedy. Earlier our friend & a brave young man Asrar Ullah Gandapur martyred in a suicide attack & now his brother. May Allah rest his soul in peace. May Allah save everyone & rescue Pakistan from this menace of terrorism https://t.co/ZOGRpZlZuD

— Faisal Subzwari (@faisalsubzwari) July 22, 2018
#PPP Chairman @BBhuttoZardari expressed deep grief and sorrow over the martyrdom of #IkramullahGandapur and his driver and sympathized with the members of bereaved families https://t.co/gT7AVUo4OX

— PPP (@MediaCellPPP) July 22, 2018
I just received devastating news about Ikramullah Gandapur's demise, he got martyred in a suicide attack this morning. Alas, Another Blood Drenched Election in Pakistan. @BBhuttoZardari @sherryrehman @Mustafa_PPP pic.twitter.com/FGjWTZ9uIy

— Faisal Karim Kundi (@fkkundi) July 22, 2018
COAS expresses his grief on martyrdom of Ikramullah Gandapur in suicide attack. "We have lost another patriotic political leader who are being targeted by enemies of peace & democratic process. We stay determined & steadfast. Blood of our martyrs shall not go waste, IA", COAS.

— DG ISPR (@OfficialDGISPR) July 22, 2018
زخموں سے چور اکرام اللہ گنڈا کی شہادت کی خبرافسوسناک ہے۔ اللہ پاک انکے لواحقین کو یہ صدمہ برداشت کرنے کی توفیق عطا فرمائیں۔

— Imran Khan (@ImranKhanPTI) July 22, 2018
COMMENTS
Comments are moderated and generally will be posted if they are on-topic and not abusive.
For more information, please see our Comments FAQ