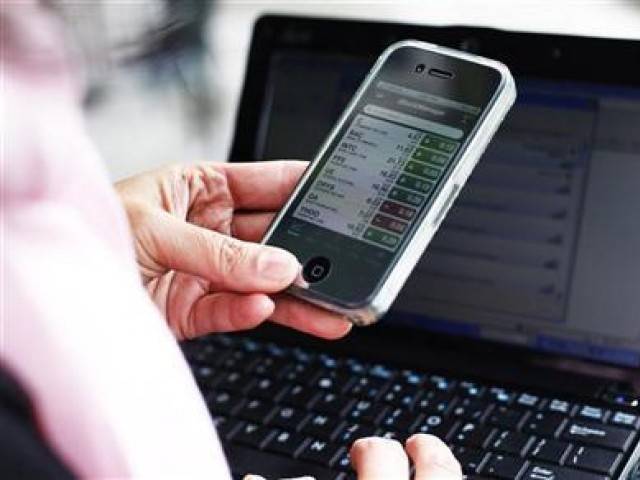 ---
KARACHI: The State Bank of Pakistan has said that branchless as well as mobile banking is a regulated financial activity in the country, adding that it is not the telecom companies that conduct transactions through mobile wallet accounts, but financial institutions/microfinance banks that are authorised to offer the services.

The central bank's statement comes a couple of days after it was reported that Pakistan, amid concerns expressed by the Financial Action Task Force (FATF) over violations of counter-terrorism financing regime, faces a challenge to effectively regulate telecom companies that are conducting transactions worth billions of rupees every month through mobile wallet accounts.

Additionally, it was reported that regulatory lacunae exist in the monitoring of these accounts as the anti-money laundering (AML) and countering financing of terrorism (CFT) regulations are not applicable to Level-0 and Level-1 accounts being operated by these agents.

However, the SBP said that retail agents are part of the distribution network of telecom companies that also work with banks/MFBs through the service level agreement to provide financial services to customers under the domain of BB Regulations issued by it.

UBL launches banking app   

"AML/CFT controls are applicable on all transactions regardless of level of BB accounts and transaction value involved," said the SBP. "No single transaction under the BB umbrella is allowed to be conducted anonymously without the identification and verification of customers. Banks and MFBs maintain logs and trail of transactions as per record keeping standards. Even, over the counter (OTC) transactions by the non-account holders/walk-in customers are only possible after biometric verification of the customers from NADRA on real-time basis.

"The perceived risk of misuse of BB facility is not convincing because related risks are being properly monitored through relevant customer due diligence controls implemented by the banks/MFBs."

The SBP said that BB transactions are regulated and supervised like other banking transactions conducted through conventional channels. "Telecom companies only provide a communication channel and distribution network to their customers for conducting financial transactions through mobile phones. As such, there is no regulatory role of the Pakistan Telecommunication Authority (PTA) in conducting financial transactions through the BB channel."

PayPal launches debit card for its mobile app

The SBP said it ensures compliance with its instructions through a systematic supervision mechanism and in case of any non-compliance; enforcement action is taken against the banks/MFBs. "The delinquent BB agents are also penalised by banks/MFBs for violation of regulatory requirements."

Published in The Express Tribune, July 21st, 2018.

Like Business on Facebook, follow @TribuneBiz on Twitter to stay informed and join in the conversation.