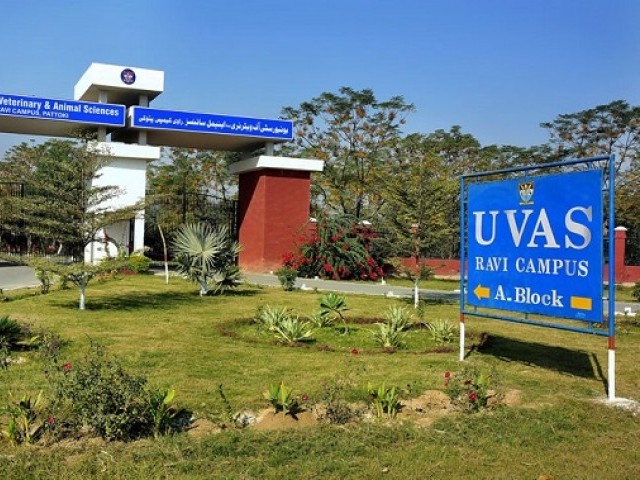 ---
LAHORE: The University of Veterinary and Animal Sciences (UVAS) and the Guangxi Buffalo Research Institute (GXBRI) signed an agreement to establish a "Sino-Pakistan Joint Buffalo Research Centre" with the aim to build a scientific platform for joint research and long term development.

UVAS Vice Chancellor Dr Talat Naseer Pasha and GXBRI director signed the agreement in Nanning, China. Pasha paid a five-day visit to the research institute in order to promote cooperation in buffalo sciences.

UVAS ranked among emerging universities

Other partners include the Cholistan University of Veterinary and Animal Sciences, COMSATS Institute of Information Technology, Buffalo Research Institute in Pattoki, and the Punjab Buffalo Breeders Association.

Under the agreement, the two parties will exchange students, academic experts and entrepreneurs, while also conducting joint projects in animal breeding, nutrition, dairy sciences and technology transfer.

"Buffaloes are an important animal in third world countries and a source of income and livelihood for millions of people," stated UVAS vice chancellor.

UVAS launches business startups

Buffaloes make an important contribution to the economy and social development of Pakistan by producing milk, meat hide and draught power.

He added that Pakistan is rich in buffaloes, while China is abundant in technology; the synergy of the two will work wonders for buffalo development in both the countries.

Published in The Express Tribune, July 20th, 2018.