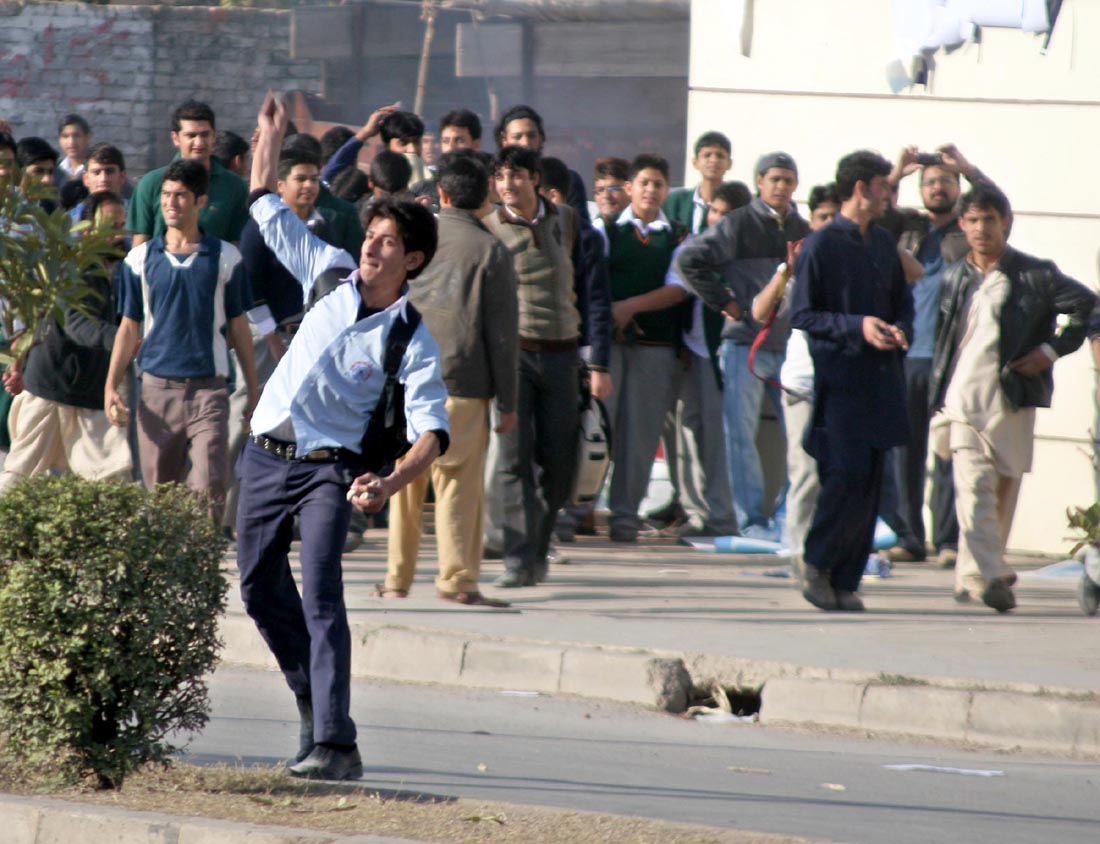 ---
HYDERABAD: Two separate FIRs have been registered by the police after a man was injured during aerial firing and pelting of stones in a clash between two rallies in Dadu district. The incident took place in Maluja Panhwar village late on Saturday night.

A rally led by Pakistan Peoples Party (PPP) candidate for NA-235 Rafique Ahmed Jamali, who has been elected thrice from this constituency, allegedly engaged in a clash with another rally.

A man in Jamali's rally, Meenhon Khan Hatar, sustained injuries after some stones broke the rear windscreen of the vehicle in which he was sitting and hit his head.

Social media reacts to PPP-PTI rally clash

"Some evil minds want to destroy the ongoing peaceful political campaign in Dadu," Jamali said, while talking to the local media after the incident.

He appealed to the people to avoid any retaliation and let the pre-election phase pass peacefully. The PPP leader claimed that some people from the other side started chanting slogans against him and his party as soon as they left the village and the verbal jibes were followed by stone pelting and aerial firing.

On behalf of Jamali, Rajab alias Khameeso Panhwar registered an FIR against 14 persons at Khudabad police station. In response, Ghulam Muhammad Panhwar filed a counter FIR, nominating 11 persons of the PPP side. The police have arrested half a dozen suspects including the two complainants.
COMMENTS
Comments are moderated and generally will be posted if they are on-topic and not abusive.
For more information, please see our Comments FAQ