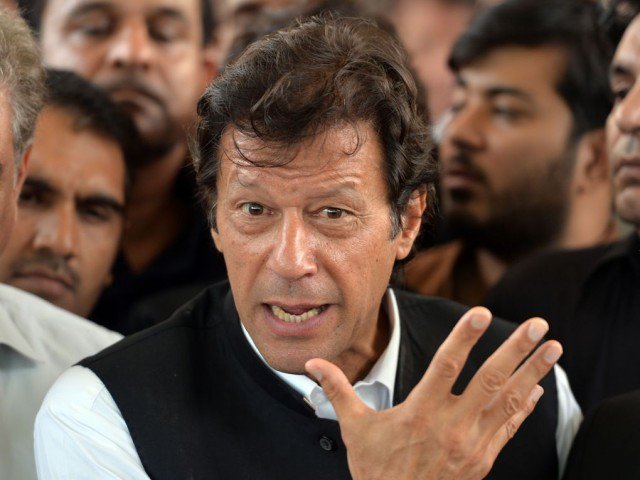 ---
ISLAMABAD: Lawyer Khalid Mehmood on Friday filed a petition in Islamabad High Court against Pakistan Tehreek-e-Insaf (PTI) Chairman Imran Khan for insulting the people of Pakistan by calling them "Donkeys" in a public gathering in district Narowal on July 12.

Mehmood said that the PTI chairman used derogatory remarks in the presence of his party's candidates for NA-78 and many other candidates of the National and the Provincial Assembles. The petitioner has made Imran Khan, Pakistan Electronic Media Regulatory Authority (PEMRA) and the Election Commission of Pakistan (ECP) respondents.

Imran Khan 'quietly confident' he will be PM

"A few months ago, Khan in a public gathering at Mall Road Lahore used insulting language for the parliament saying," Mehmood said. He added that there are lots of examples of the PTI chairman for using insulting language for the people on the electronic media.

"Imran Khan has insulted me, my vote and my country, which is a sheer violation of my basic right given to me by the Constitution of Pakistan," he stated in the petition. The court is expected to take up the petition next week.

The petitioner has stated that the abusive language used by Khan by using electronic media is a violation of rules as well as Code of Conduct of PEMRA and he should be stopped. He added that the ECP shall declare Khan disqualified on the basis of such statements for the Pakistani people.

NAB summons Imran on July 18 over K-P govt helicopter misuse

"Khan is not eligible for elections as well as for holding any public office because he has insulted people, voters and parliament," he said.

Mehmood has requested the court to direct ECP to declare Khan unqualified under Article 62 and 63 of the Constitution. In addition, he prayed the court to direct ECP to direct electronic media from Khan's coverage.
COMMENTS
Comments are moderated and generally will be posted if they are on-topic and not abusive.
For more information, please see our Comments FAQ