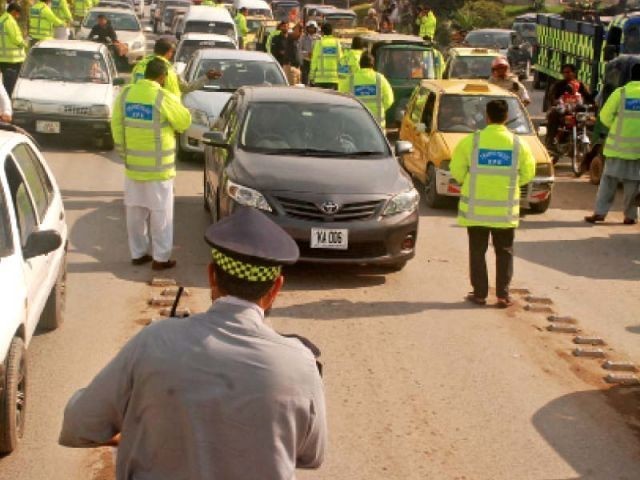 ---
RAWALPINDI: The City Traffic Police (CTP) Education Wing has asked the road users to visit its Facebook page city traffic police rwp to get information about traffic rules and road safety.

The education wing on the directives of City Traffic Officer (CTO) SSP Muhammad Bin Ashraf has accelerated the public awareness campaign about traffic rules and road safety.

CTO Ashraf said that awareness pamphlets are being distributed among the road users and traffic police officers have been directed to ensure that the road users strictly observe traffic signs, signals, traffic rules and regulations on the city roads.

He said that lectures, seminars, walks and radio programmes are being arranged besides using other mediums of communication to spread awareness among the general public.

The CTP officials are creating traffic rules awareness among the citizens, as well as striving hard to regulate the city traffic, he added.

Published in The Express Tribune, July 13th, 2018.