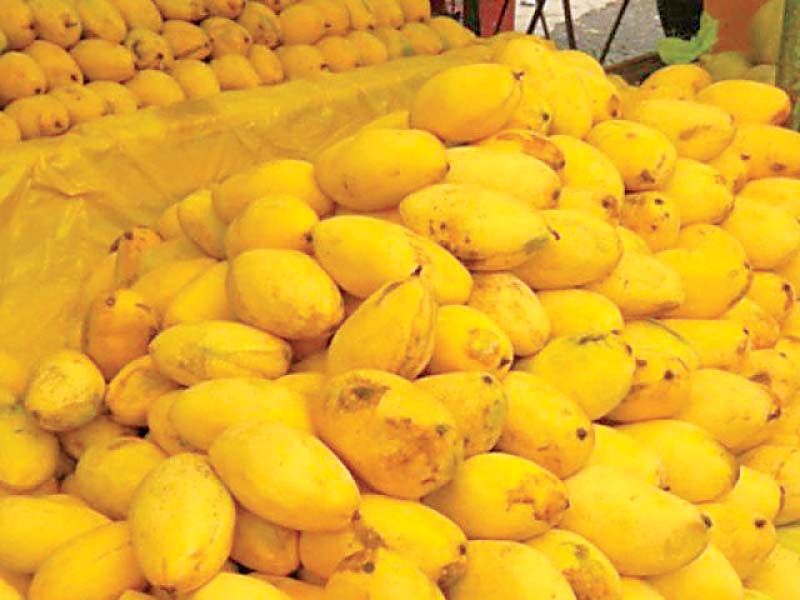 ---
MULTAN: The Multan District Administration has planned a four-day International Mango Festival from July 13 to 16 with the aim to introduce high quality fruits. Ambassadors, businessmen, mango growers, multinational companies and exporters from all over the world will participate in the festival.

More than 200 varieties of mangoes would be displayed at the festival to attract international guests. Other than mangoes, stalls of multiple summer fruits, packaging and pesticides would also be established.

Attention needed: Mango growers feel the heat as Pakistan tackles climate change

District Administration Spokesperson Waseem Yousaf told The Express Tribune that mangoes grown in Multan, especially Chaunsa, Dosehri, Langra, Anwar Ratol, Fajri, Saroli, Desi and Sindhri,  are rich in taste, sweetness and quality. As a result, they are in high demand round the globe.

"Multan's mango is very special and popular as it has a unique aroma," he added. Yousaf maintained the mango festival was organised to attract international buyers, to increase exports of mangoes and to earn maximum possible foreign exchange.

He pointed out that a similar festival was organised in 2017 with the collaboration of Agriculture University Multan and it received a huge response from the local and international community. "These mango festivals provide a platform to buyers and sellers and help them increase international trade," he said.

'Impose water emergency in mango gardens'

He said Pakistan is ranked seventh in the production of mangoes. "In Pakistan, 72,703 acres of land is utilised to harvest mango crops and the annual production is two million metric tonnes. At least 1.3 million tonnes of mangoes are cultivated in Punjab only," he elaborated.

Agriculture experts say that Asia has 77% share in the production of mangoes. Pakistan exports mangoes in more than 50 countries, including Middle East, Europe, America, Japan, Mauritius, Kuwait, Masqat, Bahrain, France, Germany, Holland, Norway, Singapore and other countries.

Published in The Express Tribune, July 12th, 2018.