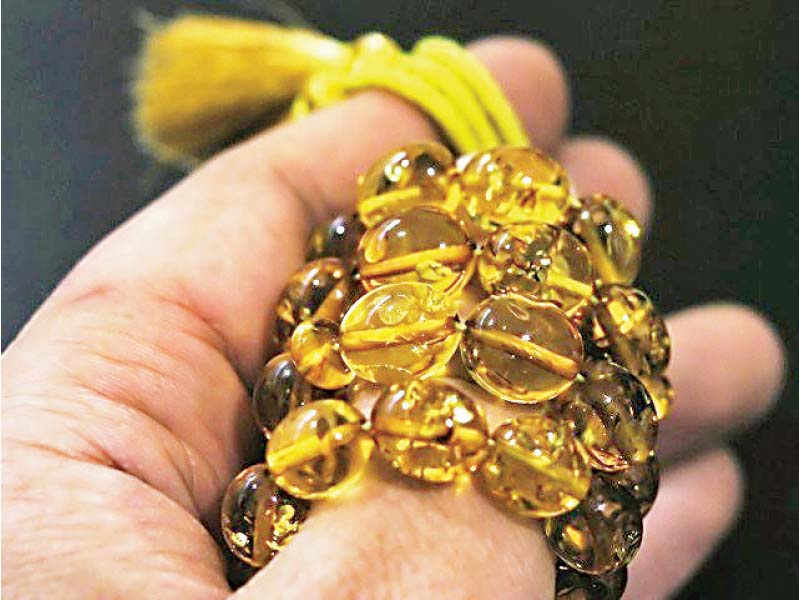 ---
FAISALABAD: A man died after allegedly being treated by a 'spiritual healer' who gave him the wrong medication in Faisalabad's Jaranwala area on Tuesday.

The victim's uncle, Rehmat Ali, a labourer and resident of Chak No 24, Jaranwala, lodged a complaint at the police station. He stated that his nephew was ailing and taken to a healer named Ghulam Rasool Afridi in Chak No 24-GB.

Lahore minor 'assaulted' by neighbour

The healer practiced 'amal' and also administered some medicine mixed with chilli powder to the ailing patient. The deceased's uncle added Ghulam Rasool locked the man in a room and continued the treatment. "After some time, the condition of my nephew deteriorated and he started vomiting." he said. He maintained when that the victim fell unconscious the healer fled the scene.

The victim's family tried to shift him to Civil Hospital for treatment. However, he breathed his last before reaching the health facility. The police have registered an FIR under Section 302 and started an investigation.

Meanwhile, Rehmat Ali demanded the arrest of the accused and to award him exemplary punishment. He said the spiritual healer had been operating in the area for a long time and should be taken into custody as soon as possible to save the lives of other people.

Earlier, a fake 'faith healer' tortured a woman to death in Dera Ghazi Khan. Nazar Hussain, husband of 34-year-old victim Surayya, said that his wife was ailing and she was taken to a healer named Amanullah in the Sajjadabad locality of Dera Ghazi Khan.

The healer and his disciple Abdul Hameed told them that his wife Surayya has been possessed by a jinn and they have to get rid of the supernatural force.

Lahore blast victims call for attack masterminds to be hanged

The deceased's husband said they locked up the woman in a room and subjected her to inhumane torture. They burnt her hands and feet with fire and she fell unconscious as a result, he said. He added his wife Surayya Begum was tied to a tree and beaten by Amaanullah and Abdul Hameed with sticks. Later, when her condition deteriorated, the healer and his companion fled the scene.

Surraya's family shifted her to a trauma centre where she succumbed to her injuries.

Published in The Express Tribune, July 12th, 2018.
COMMENTS
Comments are moderated and generally will be posted if they are on-topic and not abusive.
For more information, please see our Comments FAQ