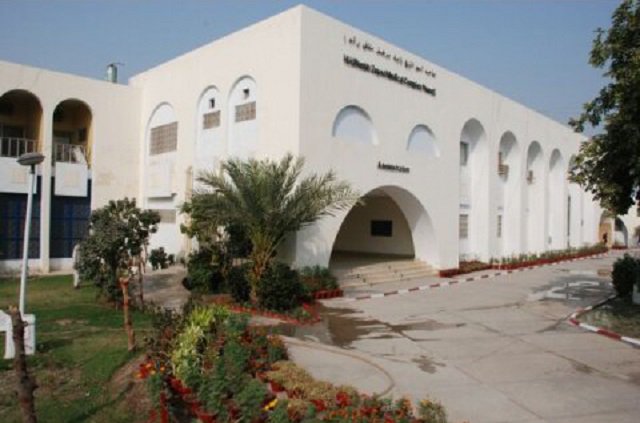 ---
RAHIM YAR KHAN: At least two people fainted after suffering from heatstroke in Rahim Yar Khan. The temperature in the district crossed 40 degrees on Tuesday.

Officials at Sheikh Zayed Hospital told Express News that 80-year-old Aisha Bibi and six-year-old Hina fainted due to the hot weather.

They added the patients were suffering from fever, severe headache and vomiting. They said the victims were admitted to the health facility in critical condition. However, treatment was being provided to them by the doctors.

Jaundice claims four more lives in Rahim Yar Khan

The current heat wave has claimed many lives across Punjab. In Rahim Yar Khan, at least eight people have died after suffering heat stroke. Most of the deaths occurred in Rahim Yar Khan and Gujranwala districts. Majority of the victims included elderly people and children. Meanwhile, Met officials said persistent dry weather resulted in temperatures shooting up.

Published in The Express Tribune, July 11th, 2018.
COMMENTS
Comments are moderated and generally will be posted if they are on-topic and not abusive.
For more information, please see our Comments FAQ