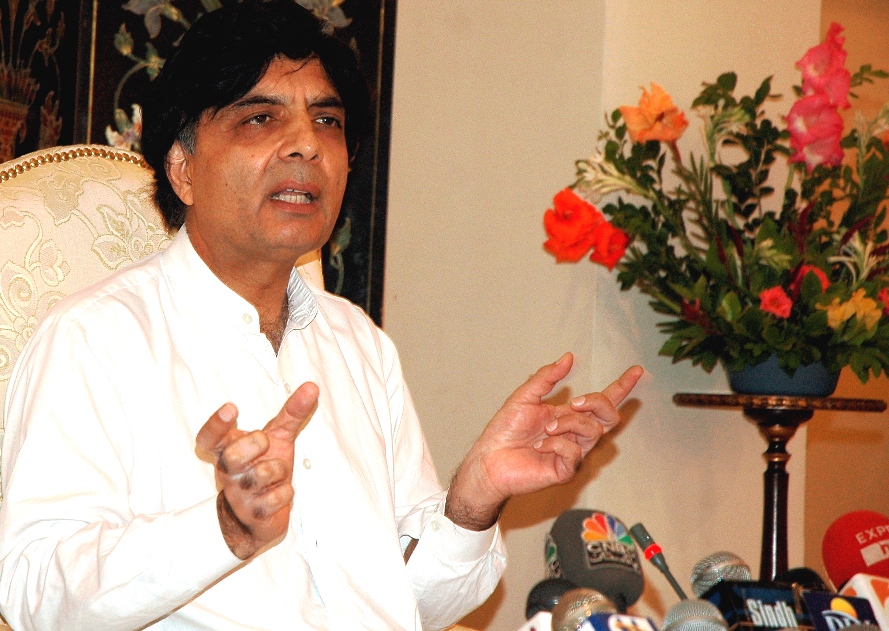 ---
Former interior minister Chaudhary Nisar Ali Khan has denied speculations of making a group in the forthcoming general elections with Jeep as electoral symbol.

Addressing a press conference in Taxila on Wednesday, the former Pakistan Muslim League-Nawaz senior leader said, "I am not in contact with the other independent candidates contesting with the Jeep symbol", adding that there is no 'Nisar group' in the making either.

The estranged PML-N leader while talking about PML-N president Shehbaz Sharif's recent statement on a national government being the sole solution to the country's problems said "His statement comes as a huge shock to me." Nisar also expressed concern over an 'unidentified' PML-N spokesperson disregarding the party president's statement as not being in line with PML-N's agenda.

Chaudhry Nisar allotted jeep as electoral symbol

"This entire episode is not only saddening for all PML-N workers but also raises several questions that need to be answered", he said predicting a hung parliament could emerge after the upcoming elections

The former petroleum minister also expressed his intention of revealing the events that led to his and deposed prime minister Nawaz Sharif's fallout.

Chaudhry Nisar reaches out to Imran Khan for seat adjustment: PTI leader

Responding to a reporter's question, Nisar said that he wishes to bring the real facts of his spat with Sharif in the limelight but had postponed his plans owing to Begum Kulsoom Nawaz's health but since the former first lady's health is reportedly getting better, he plans to bring forth these details soon.

"The woman sitting in London speaks first but thinks later", said the former interior minister in an apparent jibe on Maryam Nawaz. He also claimed that Sharif and Maryam don't listen to opinions contradictory to theirs but he wasn't anyone's pawn either.