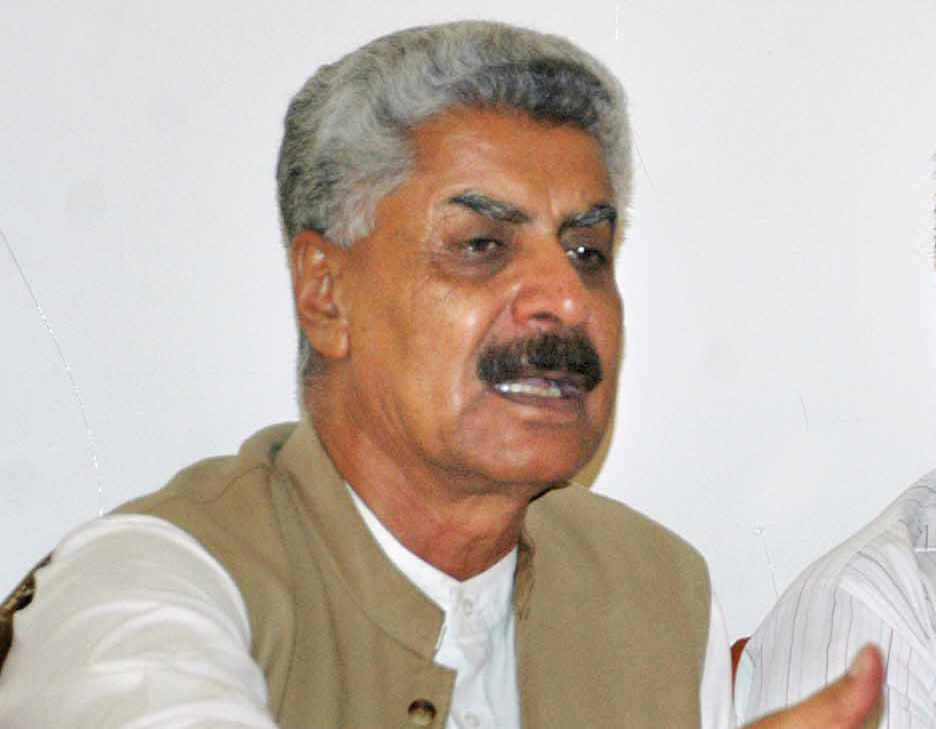 ---
QUETTA: The Pakistan Muslim League-Nawaz (PML-N) and the Jamiat Ulema-e-Islam-Nazaryati (JUI-N) on Monday formed an alliance for the upcoming general elections 2018 on July 25.
The electoral alliance was announced by former federal minister and PML-N Balochistan President General (retd) Abdul Qadir Baloch and JUI-N Balochistan Ameer Maulana Abdul Qadir Looni during a joint news conference at the Quetta Press Club.

Former PM Jamali says PML-N policies turned Balochistan into 'Pathanistan'

The PML-N provincial president said, "JUI-N is a religious party with strong ideology and an alliance with it for the NA-268 seat has appeased our election efforts for this specific National Assembly seat. Our alliance will be long-lasting as the JUI-N has a history of delivering on its political pledges."
He said that alliance on PB-25 and NA-264 would be announced in the coming days.
He said, "After our party leaders reach consensus, we will announce our support for the JUI-N candidates and seat-to-seat adjustment."
On Pakistan Army role in upcoming election, the PML-N provincial chief said, "The army is a responsible institution of the country and I don't believe it will support any political party in the elections.

PML-N senator says March 23 holds key role in independence

"After joining the army, our soldiers take oath of not indulging in any kind of political activity, but unfortunately some political parties are claiming to have the support of the army to win the elections."
He termed the precedent as a bad omen for the country's politics.
On elections' impartiality, Baloch said, "Pakistan needs to have free and fair elections because any attempt to disturb the electoral procedure will yield negative and hazardous results for the country."

Slamming BAP, the PML-N leader said, "The BAP president hails from a respectable family and his grandfather supported all initiatives taken for the welfare of Balochistan.

PML-N fails to find a candidate for CM

"He acted in a bitter manner against former prime minister and Punjab chief minister. If he had any reservations against the PML-N leadership, why did he tender his resignation after being the federal minister for petroleum and natural resources after more than four-and-a-half years. He should have resigned earlier, than during the last days of the PML-N government."
JUI-N central ameer Looni announced his party's full support for PML-N candidate for NA-268 and pledged that the JUI-N workers would run the election campaign on behalf of the PML-N candidate.
"We have urged the Election Commission of Pakistan to utilise all its resource for holding free and fair elections, because we will not allow anyone to introduce their favourite political parties," Looni added.