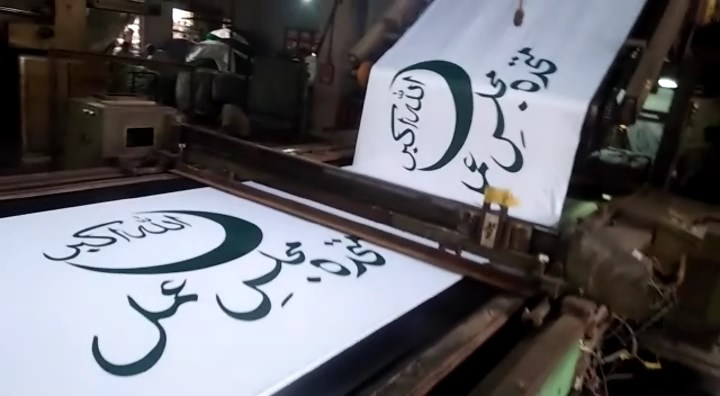 ---
In the first instance of seat adjustment in Punjab, the religio-political alliance Muttahida Majlis-e-Amal (MMA) has withdrawn its candidate for PP-253 (Bahawalpur IX) in favour of the Grand Democratic Alliance (GDA) youth ticket holder Hussain Ali Durrani.

A decision in this regard was announced on Saturday during a press conference addressed by MMA's Punjab Deputy Secretary-General and JUI-F Punjab Secretary General Mufti Muhammad Mazhar Asadi Shah. He was flanked by Qari Saifuddin, the MMA nominee, Hussain Ali Durrani, the GDA ticket holder from PP-253 and former federal minister Muhammad Ali Durrani.

Tracing reason for MMA's revival

MMA chief Maulana Fazlur Rehman and GDA president Pir Sibghatullah Shah Rashdi appreciated the seat adjustment and political cooperation between the two alliances in Punjab.

Mufti Shah said the leadership had sent a message to the people, supporters and workers of MMA to support the GDA candidate with full zeal. He added MMA workers would become an active part of the election campaign to ensure the victory of their joint nominee. He read out the statement of Maulana Fazlur Rehman, who termed Durrani an old friend and prayed for his success. He voiced hope that the GDA-MMA candidate would defeat the opponents. Pir Pagara also sent his best wishes and welcomed the MMA decision to jointly proceed in the election process.

MMA elects provincial 'cabinet'

Muhammad Ali Durrani thanked MMA, the GDA leadership and the local leaders for their support and decision to forge an alliance in various constituencies. He said collaboration by both sides reflected the special attention and care of our leaders for the welfare, development and progress of the area and its people.

Durrani also thanked the leaders of both the alliances besides Qari Saifur Rehman for reposing their trust and support for him. He vowed to leave no stone unturned to come up to the expectations of the people of his constituency.

"I feel honoured to be a part of an alliance which represents Islam, Pakistan and is striving to bring real change in society, particularly in this constituency, where people have been deprived of their fundamental constitutional and democratic rights," he said.

Speaking on the occasion, Qari Saifullah Rashdi said after the consultation at the central, provincial and local level, the decision to withdraw in favour of Hussain Ali Durrani was taken with a hope that he would strive for the glory of Islamic values, end traditional politics from the area and play a proactive role in bringing prosperity and development.

Published in The Express Tribune, July 2nd, 2018.
COMMENTS
Comments are moderated and generally will be posted if they are on-topic and not abusive.
For more information, please see our Comments FAQ