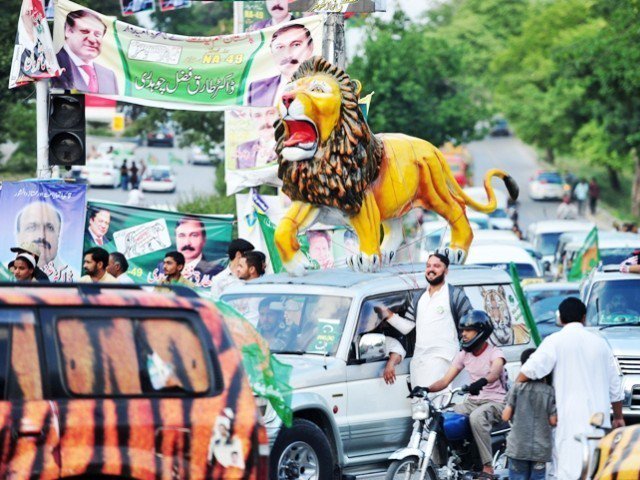 ---
LAHORE: The Lahore High Court (LHC) on Friday sentenced Pakistan Muslim League-Nawaz (PML-N) leaders to one-month imprisonment for taking out an anti-judiciary rally and passing statements against judges.

Resuming the contempt proceedings, a full bench headed by Justice Mazhar Ali Akber announced the reserved verdict in which former MNA Sheikh Waseem Akhtar, Union Council (UC) Chairman Ayaz Khan, Jamil Khan and Nasir Khan were given prison sentences while ex-MNA Naeem Safar and Union Council Vice Chairman Ahmed Latif were acquitted.

In its judgment, the high court observed that contemptuous statements were made regarding the judiciary.

Kasur anti-judiciary rally: Names of six, including two lawmakers, placed on ECL

Earlier, the accused had appeared before the bench and submitted a written apology. However, the bench pointed out several mistakes in the apology, with directives to remove all errors from the apology and resubmit before the bench.

The Kasur police had registered a case against more than 80 people, out of which six were identified as members of the PML-N. The police booked them under sections 166, 506, 341, 228 109, 147 and 149 of the Pakistan Penal Code.