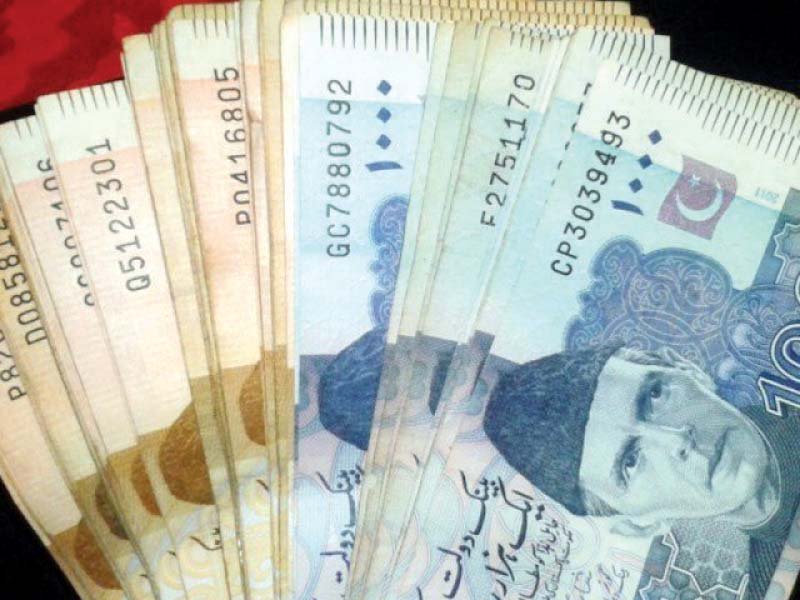 ---
KARACHI: The private sector reduced its dependence on bank lending for new projects or even finance ongoing ones as growth in outstanding credit has slowed down this year.

A poor economic outlook and rising interest rates going forward have taken their toll on private sector credit that rose less than what it did in 2016-17.

The State Bank of Pakistan (SBP) reported on Wednesday that outstanding credit to private sector grew 16.6% in May 2018 on a year-on-year basis.

SBP simplifies laws for declaring hidden assets

However, credit to private sector grew 18.7% in the previous fiscal year ended June 2017 (YoY basis).

The trend suggests a "slowdown in growth of credit to the private sector," BIPL Securities Economist Jahanzeb Zafar said in a comment to The Express Tribune.

"This is in line with the (expected) slowdown in economic growth," he said.

The government has set a GDP growth target of 6% for the next fiscal year starting from July 1, 2018. However, "We (BIPL Securities) estimate economic growth at 4.8% in fiscal year 2018-19."

The forecast is in line with several other analysts that predict a slowdown in growth during the next fiscal year.

Poor performance on the economic front also suggests that Pakistan may face a crisis next fiscal year if corrective measures are not taken on time, he said.

He elaborated that countries around the world face economic crisis after they fail to narrow down current account deficit at the initial stage. Later on, the deficit gives birth to balance of payment crises and currency devaluation due to the pressure of mounting import bill on the country's foreign currency reserves. When economic managers fail to control such a poor situation, it gives birth to 'economic crisis.'

"Pakistan has been facing the problem of a current account deficit since last year and in 2018-19 it faces a balance of payments crisis as well as currency weakening … all this suggests a crisis in the making," he said.

The outlook of the domestic economy has convinced businessmen, industrialists and traders in different sectors of the economy to reduce bank borrowing.

In the time to come, the private sector may significantly decrease borrowing and will only pile debt to smoothly run ongoing operations.

Monetary policy: Contrary to expectations, SBP keeps key interest rate unchanged at 6%

Stockbrokers' borrowing drops

The central bank data suggests that borrowing by stockbrokers and gold businesses has also noticeably reduced. Borrowing for shares and debentures businesses reduced to Rs38.1 billion in May 2018 compared to Rs46.6 billion in May 2017, a drop of 18.2% compared to an increase of 31% in the prior fiscal year 2017.

"Who works with borrowed money during a bearish run at the stock market," Zafar said.

Borrowing by gold businesses stood at Rs58.4 billion compared to Rs58.5 billion, a flat trend against a growth of 13.7% in the previous year.

Borrowings by sugar, wheat and cotton growers also slowed down in the outgoing fiscal year compared to the previous fiscal year.

All not gloomy

Borrowing related to investment in multi-billion dollar projects under the China-Pakistan Economic Corridor (CPEC) and export package worth Rs180 billion has helped banks. Loans have been taken machinery importers and exporters, particularly those involved in the textile sector, the analyst added.

Data suggests machinery importers have outstanding loans worth Rs14.1 billion in May 2018 compared to Rs10.2 billion in May 2017, showing a healthy growth of 38.1% compared to a drop of 29% in the previous fiscal year 2017.

Similarly, ready-made garments sector borrowed a total of Rs64 billion in the month compared to Rs23 billion in the same month last year, a phenomenal 178.5% increase against a drop of 24.6% in the prior year.

Cumulatively, privately-run businesses have an loan portfolio worth Rs4.4 trillion in May 2018. This is 16.6% higher than Rs3.8 trillion in the same month last year, but lower than 18.7% credit growth to the sector seen in the prior year 2017.

Published in The Express Tribune, June 28th, 2018.

Like Business on Facebook, follow @TribuneBiz on Twitter to stay informed and join in the conversation.
COMMENTS
Comments are moderated and generally will be posted if they are on-topic and not abusive.
For more information, please see our Comments FAQ