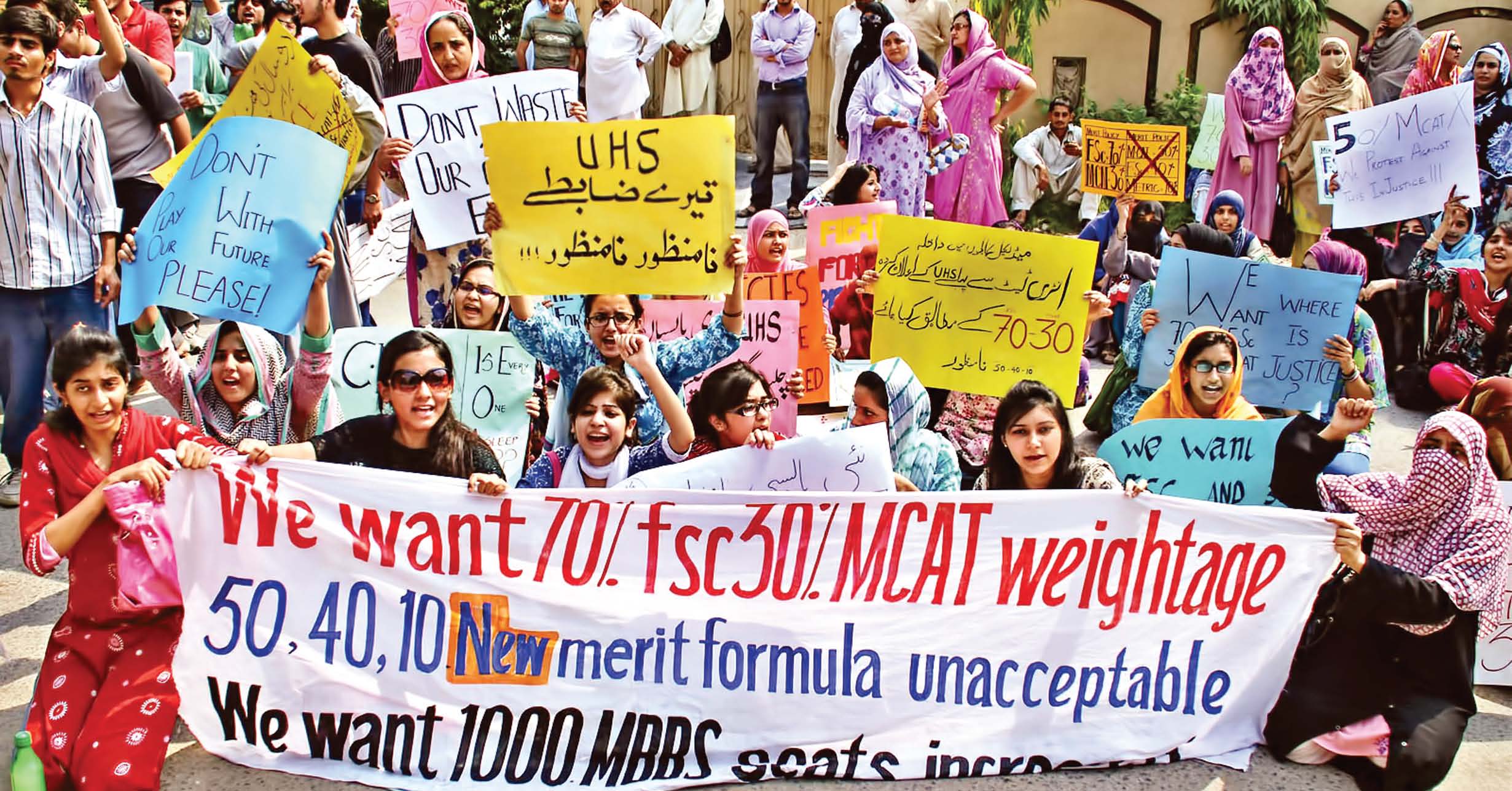 ---
KARACHI: Twenty-one beaming students threw their graduation hats in the air, waving goodbye to high school and celebrating their imminent journey to college. At The International School (TIS) graduation on Sunday, the outgoing batch includes many bright minds who already selected in foreign universities.

Faizan Rehmatullah is one of the 75 students selected in the University of Toronto's Engineering School's Galbraith Society as a freshman this year. He was selected in the prestigious school on the basis of his Physics research paper on bicycles.

After completing his matriculation from the BVS Parsi School, he spent only two years at TIS, but considers them the best years of his life. "It just gave me a new direction," he said recalling the eventful time.

"The majority of our graduates are going to either Canada or the United Kingdom," said the proud TIS principal, Taymur Mirza.

Other students, who are set to take their professional careers head on, include Nayma Hasan, who is also going to the University of Toronto to study International Relations.

Her classmate Razi Ali Jatio is going to Richmond University, UK, for a Bachelor's in Business Administration, while Shirin Ali has been admitted in the University of Waterloo, Canada, for a Bachelor's programme in Environment and Business Studies.

Many of graduating students are aiming to be a part of top universities in Pakistan.

"TIS is the only school that is offering the International Baccalaureate (IB) programme that gives our students an edge. That is why they can get into the best universities in the world," said Mirza.

For most students, the time after graduation is not the time to worry about the future, but it is an important time when they can get together and recount their cherished school memories.

"I will miss barging into the principal's office and complaining about things," said Nayma with a smile. "The long hours that we spent for the Model United Nation, the rowing race, whispering and gossiping in the library and above all, the everlasting friendships we've developed," said Nayma.

The graduating batch of 21 students seemed very complete with its "nerds" and "studs", as the students described them. "The TIS boys are very popular with the girls of other schools," explained of the "studs".

IBA director and former State Bank governor Dr Ishrat Husain was the chief guest of the evening. "Only the people who have perseverance, passion and are continuously investing in themselves can make a difference in this changing world," he advised the students. "Unfortunately, ego is our nation's biggest problem, but you must remember that there is no such thing as an ego."

There were also proud parents at the graduation. Farrukh Hasan was awarded the outstanding parent plaque as his daughter, Nayma, was awarded the title and plaque of Outstanding Student.

TIS believes in taking care of its teachers as well. Sabina Qazi, their English Literature teacher, was unanimously selected as the best teacher. "One of my worst fears as a child was that I'd end up becoming a teacher and I'd be nothing," she said, adding that she never wanted to be a teacher. "It's not just about me teaching these children. They have taught me to be happy, optimistic and hopeful again," she added dotingly.

Published in the Express Tribune, May 31st, 2010.
COMMENTS (3)
Comments are moderated and generally will be posted if they are on-topic and not abusive.
For more information, please see our Comments FAQ