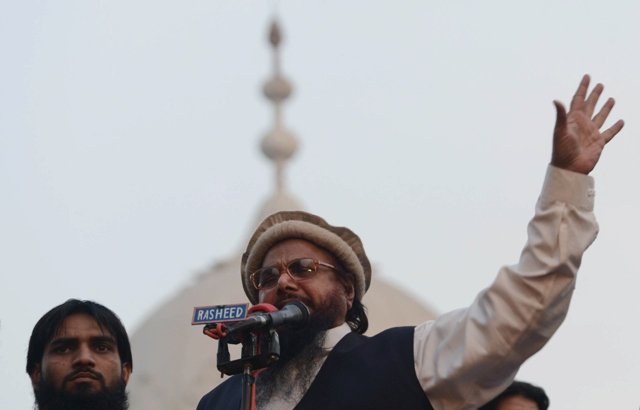 ---
The nomination papers of 265 candidates, including Hafiz Saeed's son and son-in-law, contesting from the platform of Allah-o-Akbar Tehreek (AAT) were accepted by the Election Commission of Pakistan (ECP).

Saeed's son Hafiz Talha Saeed is a member of proscribed Jamat-ud-Dawa (JuD) and son-in-law Hafiz Khalid Waleed is a member of Milli Muslim League (MML).

"They are Tehreek-e-Allah o Akbar candidates to be precise. These candidates are common people from various walks of life. The only JuD member among them is Hafiz Talha Saeed," said Milli Muslim League (MML) spokesperson Tabish Qayyum while talking exclusively to The Express Tribune.

MML set to contest polls from new platform after registration bid rejected

"Hafiz Khalid Waleed is from MML," he added."MML is supporting these candidates."

Qayyum also confirmed that Saeed's son will contest from NA-91 Sargodha and his son-in-law will contest in NA-133, a Lahore constituency.

A four-member bench of the ECP had earlier dismissed MML's application on the basis of an interior ministry report which stated that the aspiring political entity followed the ideology of proscribed JuD and its leader.