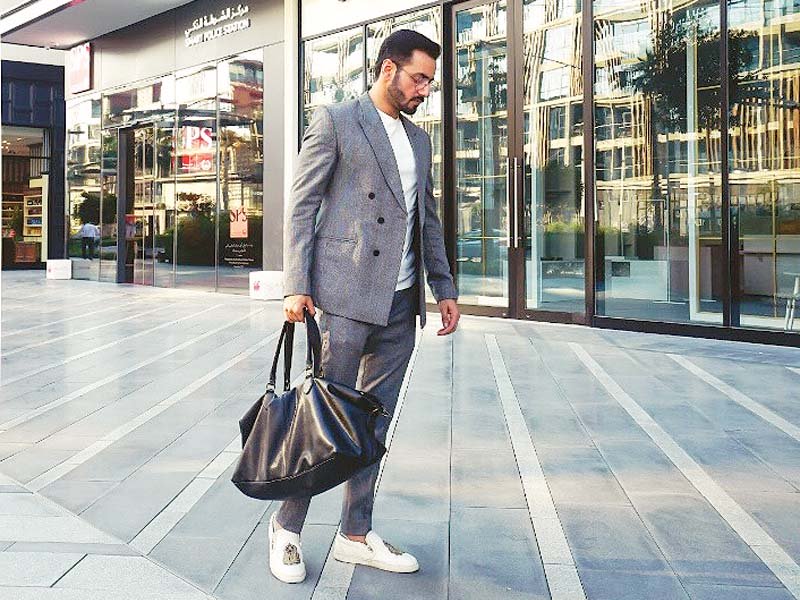 ---
Adeel Chaudhry of @thestylishgravy and popular Facebook group 'Food Inc'  is what we can term as, a new-age food influencer and connoisseur of modern day Pakistan. He was exclusively invited by the Dubai government as a food connoisseur and influencer for the Dubai Food Festival, which is a prestigious event held annually! We get talking to Adeel about his culinary journey, the festival itself and how he became interested in food


How did your culinary journey begin?

I always celebrated food and having lived in Dubai for so long, I soon discovered my passion for culinary innovation.

What interests you most about food?

I am actually more interested in the way food is presented rather than how it tastes. For me, food has always been a treat for the eyes.




How did you feel, being invited to such a high-profile event?

I see my role as a representative of our country, to do as much work in this area with as much knowledge, recognition and experience as possible. So it was a very proud moment for me.

Based on your experiences, what do you think makes a restaurant successful?

In current times there is a lot of competition. There's not just one aspect that can make a restaurant successful, in fact, different strategies, different techniques need to be put into place to bring the customer to your doorstep. I think the overall experience has to look tempting first and then obviously should taste great too.




Which restaurants did you visit for the festival?

During my 10 days' activity in Dubai, I got to dine in and review the top 35 restaurants of Dubai, including Michelin starred restaurants Jean George, Pier Chict Inside the Sea, Pai Thai and celebrity hangout restaurants like the Sugar Factory alongside many other illustrious ones.

Do you think your visit to the Dubai Food Festival is going to pave way for future Pakistani food influencers?

Absolutely! I hope due to my involvement in this year's edition of the Dubai Food Festival, Pakistan will receive more recognition and invitations to such festivals in the future. I also hope that similar festivals will be held in Pakistan, at the same scale, level of organisation and management.

For you, what was the highlight of the event?

The highlight of the event for me was watching top quality food professionals at work. It taught me a lot about the industry and gave me many skills and ideas that I now desperately want to implement at home in Pakistan.




In your opinion, what is it that makes Dubai Food Festival stand out among the rest?

It's not only the food that makes Dubai's food scene stand out from elsewhere, it is also the restaurants themselves; the ambiance, settings, aesthetics and hygiene, all of which are par-excellence as per international standards.

Where do you think Dubai's food industry falls on a global level?

Despite Dubai's young age as a cosmopolitan city, its food industry has rapidly climbed up the ladder to become one of the best in the world in my opinion, with food now being a major tourist attraction on its own. This is due to the fact that chefs from the world over are situated in Dubai and due to Dubai being an international trade hub, have access to all the necessary ingredients they require to make food exactly the way it would be in their indigenous countries.