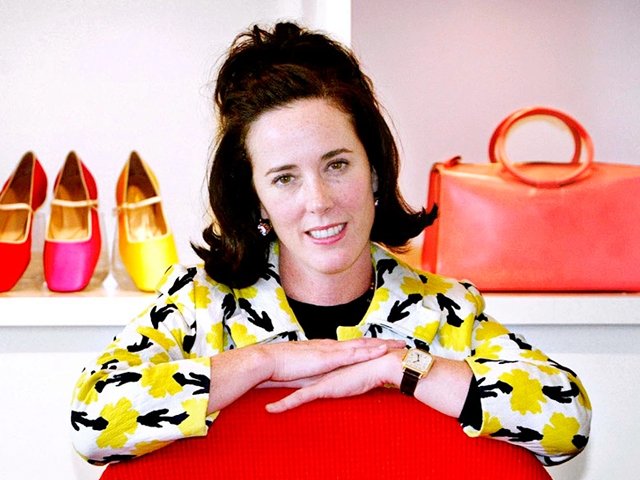 ---
While the world still mourns the loss of ace fashion designer Kate Spade, her brand is striving to carry her legacy forward by helping people who face similar challenges, reported E! News.

Kate Spade New York (KSNY) announced on Wednesday that it plans to donate more than $1 million to suicide prevention and mental health awareness, as the founder's unfortunate demise occurred due to the same reasons.

The fashion giant's Instagram post read, "We will start with $250,000 for the Crisis Text Line, which is a free, 24/7 support line for those fighting such battles."

https://www.instagram.com/p/BkP1XjUHHob/?utm_source=ig_embed

From June 20 to June 29, KSNY will also be accepting donations from the general public matching to an amount of $100,000.

Kate founded her brand with husband Andy Spade in 1993. The couple then sold their shares in 2006. After her death, her famous brother-in-law, actor David Spade donated $100,000 to the National Alliance on Mental Illness (NAMI) - one of the largest mental health organisations in the US.

https://www.instagram.com/p/Bjqb9HCBHTb/?taken-by=davidspade

The announcement to donate to the cause came prior to the late designer's funeral which is to be held today in Kansas City.

Apart from donating to the Crisis Text Line, fans and followers of Kate can also honour by contributing to animal shelters by presenting flowers.

https://www.instagram.com/p/BkP1VeuBz6Z/?tagged=katespade

The 55-year-old mogul was found dead in her New York apartment on June 5. While reports confirmed that Kate battled depression and anxiety for years, her death was ruled as a suicide.

https://www.instagram.com/p/BjpvqNMnSCD/?taken-by=katespadeny

At the time of the death, her company released a statement that read, "Kate Spade, the visionary founder of our brand, has passed. Our thoughts are with her family at this incredibly heartbreaking time. We honour all the beauty she brought into this world."

Have something to add to the story? Share in the comments below.
COMMENTS
Comments are moderated and generally will be posted if they are on-topic and not abusive.
For more information, please see our Comments FAQ