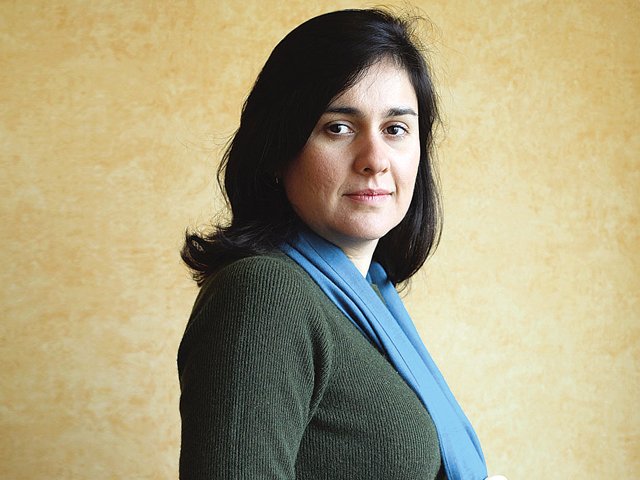 ---
British-Pakistani author Kamila Shamsie wins the 2018 Women's Prize for Fiction with her seventh novel, Home Fire.

Home Fire follows the story of Aneeka, a young Londoner who falls in love with the son of a powerful British Muslim politician, which she hopes to use in order to save her missing brother who is drawn towards religious extremism.

Watch the moment that @kamilashamsie won the 2018 #WomensPrize for Fiction! 🙌 pic.twitter.com/7WB9zifD6O

— Women's Prize (@WomensPrize) June 6, 2018

Shamsie, 44, who grew up in Karachi and now lives in London was presented with the £30,000 prize money and statuette by the chair of judges Sarah Sands in a ceremony at Bedford Square Gardens this evening, reports The Telegraph.

Sarah Sands, who also happens to be the editor of BBC Radio 4's Today programme said that the judges were "forcibly struck by the quality of the prose" on the "dazzling shortlist", which included The Idiot by Elif Batuman, The Mermaid and Mrs Hancock by Imogen Hermes Gowar, Sight by Jessie Greengrass, When I Hit You by Meena Kandasamy, and Sing, Unburied, Sing by Jesmyn Ward.

'This shortlist is the best way of getting books into the hands of readers'
Here's the wonderful 2018 #WomensPrize winner @kamilashamsie pic.twitter.com/u3oZt7vqAm

— Women's Prize (@WomensPrize) June 6, 2018

"In the end, we chose the book which we felt spoke for our times," Sands said. "Home Fire is about identity, conflicting loyalties, love and politics. And it sustains mastery of its themes and its form. It is a remarkable book which we passionately recommend."

Shamsie's work has been shortlisted for the annual prize, which is open to English-language fiction by women from around the world, twice before.

Our brilliant #WomensPrize shortlisted authors line up for their photocall with an hour and a half to go until the 2018 winner is announced! pic.twitter.com/b4KErbobwh

— Women's Prize (@WomensPrize) June 6, 2018
COMMENTS
Comments are moderated and generally will be posted if they are on-topic and not abusive.
For more information, please see our Comments FAQ