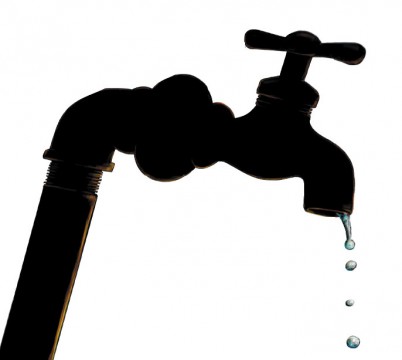 ---
SIALKOT: The people of Sialkot are increasingly becoming vulnerable to various water-borne diseases because of contaminated tap water being supplied by the Sialkot Tehsil Municipal Administration (TMA).

A large number of patients, most of them women and children, have been admitted to several government and private hospitals and clinics in and around Sialkot city. Health Department officials have confirmed that the number of such patients is rising at an alarming proportion. Local people, health authorities said, were rapidly falling victims to water-borne diseases.

A number of patients have also been admitted to the Allama Iqbal Memorial DHQ Hospital and the Govt Sardar Begum Memorial DHQ Hospital. Health, environment and public health engineering departments have agreed that the local water supply was contaminated. They have accused the Sialkot Tehsil Municipal Administration (TMA) of not paying attention to congestion in residential, commercial and industrial areas.

Environment Department officials recently collected water samples from 33 tubewells in the city. A laboratory in Lahore declared all these samples unfit for human consumption. No wonder the people consuming this water are fast falling victims to cholera, hepatitis-A and gastroenteritis.

Experts said that the water was being contaminated because of rusted and broken water supply pipelines. Health department officials confirmed that the population of Sialkot city was at great risk. They identified another major cause behind this water contamination to be the underground junction of rusted and broken pipelines and sewerage lines located in close proximity of each other at various spots.

Earlier, the Public Health Department had already declared the city's water supply in all 16 union councils as contaminated and unfit for human consumption. The affected union councils include Mianapura, Model Town, Muzaffarpura, Imam Sahib, Karimpura, Hajipura, Ghouspura, Naikapura, Muhammadpura, Shahabpura, Roras Road, Gulshan Town, Pakka Garha, Muhallah Chah Tarkhaana and Muhallah Kashmiriyaan.

The public health department has directed Sialkot TMA officials to immediately change or repair the damaged water supplying and sewerage pipelines, in the larger public interest. They said that a 600 hundred feet deep water boring system is direly needed to ensure the provision of potable drinking water in Sialkot city, but most of the drinking water supplying turbines are only 300 to 350 feet deep.

The health department officials have feared that the gastro epidemic is likely to break out in city's congested residential areas at any time. The officials have expressed reservations that the gastro epidemic could extend beyond Sialkot to connecting water systems if remedial preventive measures are not taken immediately. Some Tehsil Municipal Administration officials said that they required at least Rs35 million for replacing the rusted and damaged underground water pipelines.

When contacted, the concerned officials said that under the special directions, the Public Health Engineering department would soon launch an integrated long-term master action programme to ensure the smooth provision of clean drinking water to the people of Sialkot City.