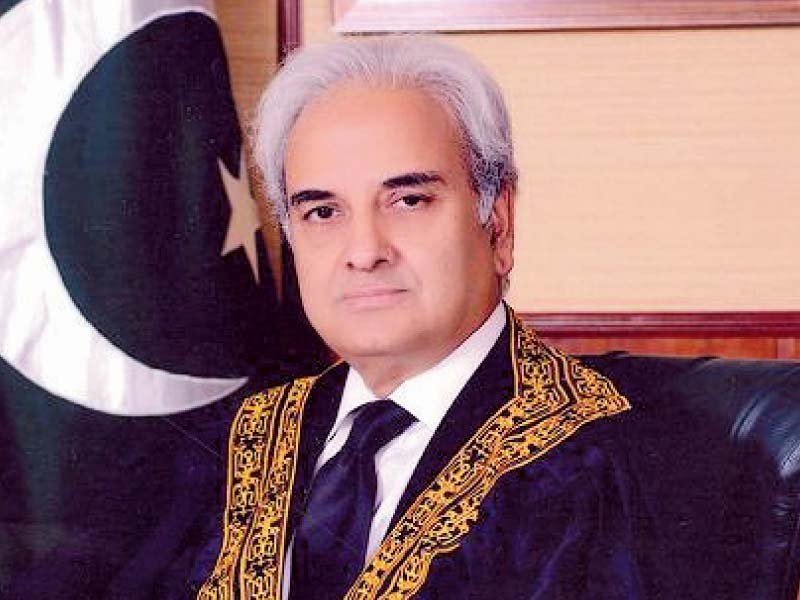 ---
ISLAMABAD : Amidst speculations regarding the possible candidates to be assigned ministerial portfolios in the interim cabinet, caretaker Prime Minister Justice (retd) Nasirul Mulk has decided to spend the weekend in his hometown of Swat, far away from the media glare.

Official sources said the caretaker PM decided to visit Swat apparently to meet the people of his area and to be briefed about their problems. However, it is believed that Mulk will quietly hold consultations with his close aides in Swat to finalise the caretaker cabinet, away from the media spotlight.

"With all the hype surrounding the formation of caretaker cabinet, rumours about presumed candidates are in full swing. The names of retired generals, bureaucrats, senior journalists and businessmen are being floated by respective lobbies in favour of their desired candidates. Rumours promoting the candidature of certain personalities for caretaker cabinet are rife on social media, which remain far from reality — this is not something the new PM is fond of — to avoid all this hype, he has decided to spend the weekend in Swat," the source said.

Caretaker PM directs legal team to challenge LHC verdict on nomination papers

The insider, however, did not rule out a possibility that the caretaker cabinet could be finalised quietly in Swat. He denied that Mulk personally approached some former bureaucrats and held consultations with them over the formation of caretaker PM, as projected in some sections of media.

"Logically speaking, it is possible that a retired general may be given preference for the slot of caretaker defence minister, a retired diplomat for foreign minister, and a retired senior police officer for interior minister. But these are just logical assumptions that have much to do with the guess work. In reality, neither the PM is bound to appoint any retired official from a specific department on any ministerial position nor has he shared any names at any forum," the insider said.

Earlier on Friday, Mulk had indicated that he would go for a small-sized cabinet. "We will try to keep the size of the cabinet as compact as possible," the caretaker premier said in an informal conversation with journalists after assuming charge.

The interim PM reiterated to exhaust all options for the conduct of free and fair elections. "Mark my words, the general elections would be held on time — we will perform our responsibilities with utmost diligence for which we are here," he said.

Prior to that, Mulk assumed oath as seventh caretaker PM in an official ceremony held at the Presidency, a day after the Pakistan Muslim League-Nawaz government completed its five-year constitutional term.

In the saddle, Mulk reshuffles top bureaucracy

After taking charge, Mulk issued first official order to reshuffle bureaucracy, including transferring Secretary to PM Fawad Hasan Fawad and having him posted as director general Civil Services Academy in Lahore. Secretary Cabinet Division Mirza Suhail Aamir was appointed secretary to PM to replace Fawad.

Mulk is expected to land back in Islamabad on Sunday night or Monday morning.

Constitutionally, the caretaker government is bound to seek permission from the Election Commission of Pakistan (ECP) to reshuffle government officials. However, the ECP has no role in the formation of caretaker cabinets at the Centre and in provinces, which is the respective discretion of the interim PM and interim chief ministers.