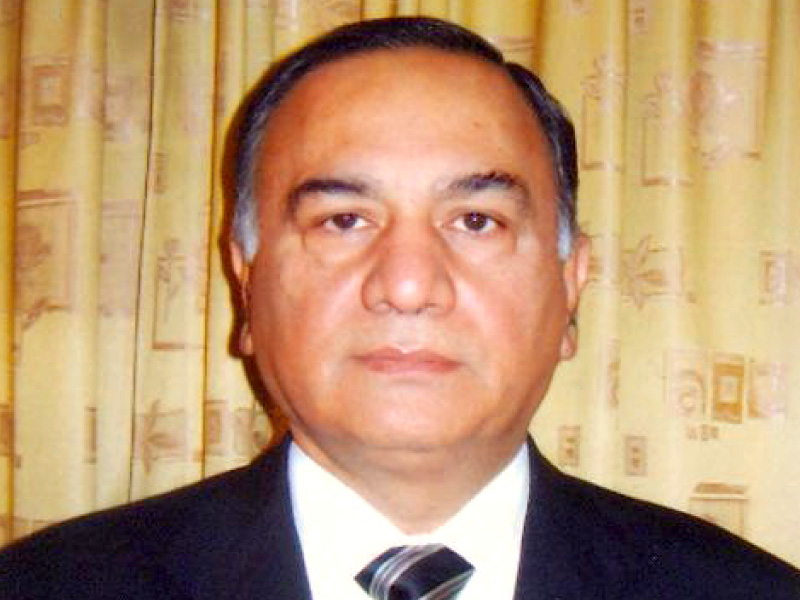 ---
ISLAMABAD :
PTI's sudden change of heart over the nomination of Nasir Mahmood Khosa for the slot of interim chief minister Punjab has apparently earned it an unprecedented embarrassment.
As senior leadership remains tight-lipped about who actually pulled the strings in an untimely manner and wisdom behind this abrupt about-turn, the second tier PTI leaders appearing on television channels have nothing but some unconvincing arguments to offer to defend their party.
It was 'public pressure' – an official clarification PTI has extended so far as a party.
Now, toeing that hollow clarification, the defenders have gone further while defending the party.
"It is because of strong reaction on social and public media over the decision," PTI spokesperson Fawad Chaudhry says making the reversal in the decision a laughing stock for political opponents and independent observers.
PTI's change of heart over Punjab interim set-up invites rivals' ire
"PTI fallen prey to misunderstanding… it was done in haste," Leader of the Opposition in Punjab Assembly Mehmoodur Rasheed – who on behalf of PTI deliberated over the matter with CM Punjab Shehbaz Sharif and later announced the decision in a joint press conference – says.
"Due to the very severe reaction from public and PTI supporters his (Khosa) nomination was withdrawn to avoid making him a controversial choice," another senior leader Naeemul Haque said.
As the announcement was made, #NasirKhosa became the top trend on social media website, Twitter. The users made fun of such statements and reasons currently the PTI leaders have been offering publically.
Even within the PTI some sane voices are showing their displeasure over the development.
Taimur Khan Jhagra, head of PTI Policy Unit and the man behind recently presented party's 100-day Plan, advised his party that "we should take decisions once".
"Nasir Khosa is a top man. (I) Stand by my words. We should take decisions once. Our bad!" he tweeted. In one of his tweets on May 28 he had praised Khosa saying he worked as a very independent chief secretary in Punjab adding "If anyone is capable of handling what may be the toughest job in the interim set up, Nasir Khosa is the man".
After PTI backtracked from its nomination, Jhagra's followers had reminded him of his earlier opinion that he clarified he stands by his words.
Interim set-up: Nasir Khosa named Punjab caretaker CM
On the other hand, legal and constitutional experts are unanimous in their opinion that PTI's move lacks any legality. They are of opinion that (in case of appointment of caretaker chief minister) Constitution of Pakistan provides holding consultation between the Chief Minister of said province and Leader of the Opposition in that respective assembly.
Consultation has been done as per provisions of the constitution and announcement of successful consultation has also been made publically. Rejecting the earlier consultation after its announcement is not an option legally.
The matter is now between Chief Minister Punjab and Governor of Punjab. CM Punjab following consultation has sent a summary for the appointment of Nasir Khosa as interim CM for governor's approval.
PTI has done its part already and now by showing political immaturity, it will only give rise to speculations and doubts in the mind of its followers about the impartiality of next general elections.