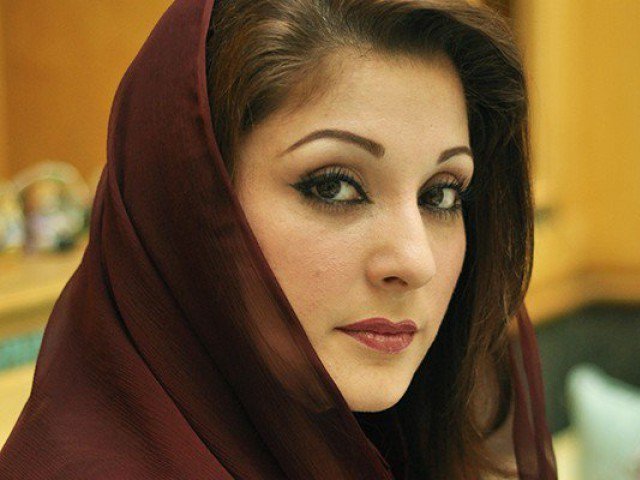 ---
Maryam Nawaz, daughter of deposed prime minister Nawaz Sharif, on Tuesday claimed that she is under trial in order to exert pressure on her father.

Lamenting that she has faced multiple hurdles during the Avenfield reference case, she said she could not even be present by her ailing mother's side.

Reading out her final statement in the case, Maryam said that she now knows why she had to appear before a 'WhatsApp JIT' and attend 27 hearings, she said in a jibe at the JIT's document collection style. "I also know that in Pakistan's 70-years history, no daughter had to face so many court appearances. I was not involved in corruption, I've never held any public office," she added.

My only fault is that I happen to be Nawaz Sharif's daughter, says Maryam

"One of the reasons [for implicating me] is to exert pressure on my father," she explained.

"I have nothing to do with this case. My only fault is that I happen to be my father's daughter. I'm not his weakness, I'm his strength," Maryam added.

"I'm the daughter who has been made into an international joke," lamented the former first daughter further.

Maryam said her father is courageous and he empowered the country with nuclear power, she said adding that seeing her daughter being dragged to court weakens him. "Nawaz is a father of the east, he would go to any lengths for his daughter. But those with this mindset don't know Maryam."

Maryam went on to add how she had been dragged to court despite not being mentioned in the SC verdict delivered on April 20, 2017. "The reason is rooted in the 'will teach you a lesson' mindset that has targeted those who stand up to injustice and question the practice of bringing elected PMs to their knees, on one pretext or another," her statement read.

In an attempt to mock the 'criminality' of Nawaz, Maryam said that he must be accused of making the country's defence exemplary, for introducing motorways, for bringing peace to Karachi and Balochistan, for introducing FATA and adding electricity.

Maryam's husband, Capt (retd) Safdar is to begin his statement today. Judge Bashir of the accountability court will be presiding the proceedings.

Avenfield reference: Sharifs get record of SC's Panamagate proceedings

"Suffice to say, that the JIT in its venom and quest to implicate me has even resorted to concoct and fabricate evidence against me," Maryam told reporters after reading her statement in the Avenfield reference at an accountability court on Monday.
COMMENTS
Comments are moderated and generally will be posted if they are on-topic and not abusive.
For more information, please see our Comments FAQ